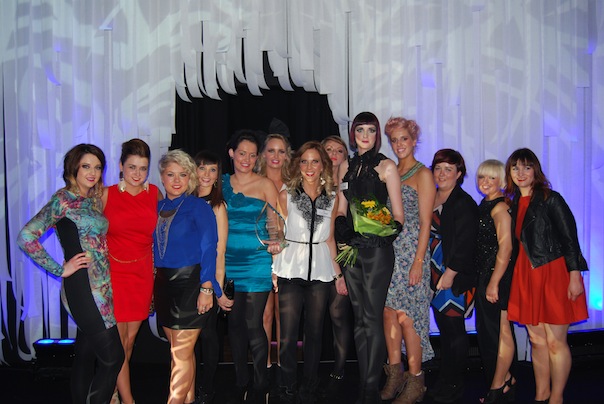 Sharon Higgins proves she really is a cut above the rest.
Sharon is pictured with her local model Trina McGarvey and some staff members from Patrick Gildea Hairdressing at Dublin's Mansion House.
No, they weren't on a sightseeing tour of Dublin!
The group attended a very glamorous night attended by some of Ireland's top hairdressers at the Trend Vision Hairdressing Competition.
Sharon was selected to represent Ireland in the Wella Trend Vision Awards in London in October.
Tags: