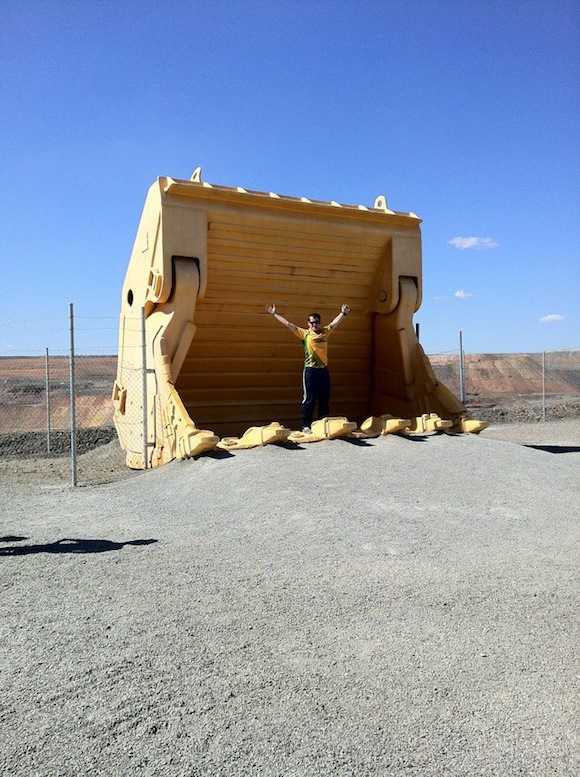 Today's photo is of Diarmaid Gallagher from Castlefinn, a Robert Emmets player.
He is in Australia at the moment and came home early for the Ulster Final and returned again to Oz.
He now has his ticket booked to come back for the All Ireland! Dedication to his county or what!!!!
The pic was taken yesterday near a cast mine in Kalgoorlie, Western Australia. And of course he's wearing his Donegal jersey.
(By the way Diarmaid, your sister Diane says 'g'day'.)