Bosses at Mayo's biggest airport have offered to fly in the Donegal team's musical mascot free of charge.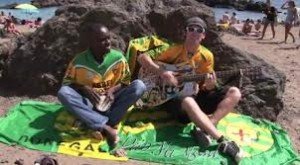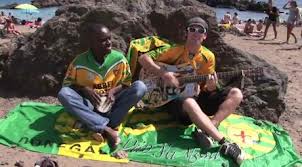 Following Donegals victory over Mayo in the All Ireland final on Sunday, there was one notable absence from the celebrations up in Donegal for the homecoming.
Senegal born Jimmy, who has shot to fame in the song 'Jimmy's winning matches' with Rory Gallagher, was unable to travel over to Ireland for the match and pre and post match performances of the now famous song due to issues with his visa.
Ireland West Airport Knock are now offering to come to the rescue and fly Jimmy home for free from Lanzarote on their weekly service with Ryanair.
The flight is due to arrive in on Thursday and it would be a fitting tribute for the two Jimmys to meet up and possibly even perform the song in one of the many pubs they will frequent in Donegal in the coming days
Donal Healy, Sales & Marketing Manager, Ireland West Airport Knock said Mayo will swallow its pride on this occasion.
'Despite the fact our airport is located in Mayo we have about 20-30,000 people from Donegal using the airport every year. As a goodwill gesture and as a congratulations to Donegal, we are offering to fly Jimmy home on Thursdays flight from Lanzarote with Ryanair free of charge so he can join in the celebrations with the Donegal team, hopefully he can get his visa sorted in time."
Meanwhile Donegal Senator Jimmy Harte has contacted the Department of Foreign Affairs with a view to reviewing Senagal Jimmy's temporary via to Ireland.
Tags: