The controversy surrounding the Donegal team's brief appearance on RTE's Late Late Show has been reignited by one of Ireland's top broadcasters.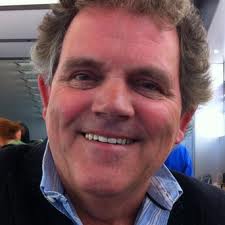 Well-known and hugely respected former UTV sports commentator Adrian Logan has branded the interview a disgrace.
Logan, affectionately known as Logie, tweeted that RTE should forget about interviewing All-Ireland champions if this was the best they could do.
He tweeted "Ryan Tubridy's so-called interview with Donegal was a disgrace. If that's the best he and RTE can do then forget about it."
Many of Donegal's army of fans are outraged after their team's very brief appearance on RTE's Late Late Show.
The team made the 300 mile round-trip on Friday for the show but were only given a little more than four minutes of television time by host Ryan Tubridy.
The RTE appearance came after the team had completed a marathon four day bus journey across Donegal visiting most of its towns and village with the Sam Maguire Cup.
Captain Michael Murphy and manager Jim McGuinness were interviewed on the floor of the RTE studio with the entire team behind them.
However this compares to a full fourteen minute sit-down interview with last year's champions Dublin.
Fans have jammed social media sites complaining about the Donegal side's treatment.
While none of the Donegal team or management have expressed an opinion on the rapid appearance, many of their fans are annoyed.
Tags: