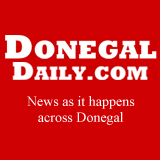 Donegal Riders to feature in TV programmes
The Donegal Gaeltacht Riding Club is to feature in a series of four programmes to be screened on TG4. Imagine Media, Belfast, an innovative and independent TV production company, who produce and supply programmes to all the major TV stations in Ireland and the UK, are to film the equestrian activities of members of the club, having already produced a short sample film in summer 2012.
Recognised as an outstanding club with a reputation for excellence, the Donegal Club is affiliated to the Association of Irish Riding Clubs (AIRC), which has its headquarters in Naas, Co Kildare. The club, which belongs to the Western Region (includes Counties Galway, Clare, Sligo, Mayo, Roscommon, part of Westmeath, and Donegal), caters for adult riders from 17 years upwards, and for beginners to advanced level riders in Show Jumping, Dressage, Cross Country and One Day Events.
Twice winners of Club of the Year in the Western Region, the club has had great success at National Competitions, and a Show Jumping Team from the club competed at the Dublin Horse Show in the RDS in August of this year.
Christmas parade
And club members, assisted by the Northwest Pony Club, have organised a Christmas Santa and horses parade with costumed riders and elfs, for a number of years in association with Falcarragh Tourists and Traders. Santa rides in a special carriage. Understood to be unique in Ireland, the colourful parade begins in Gortahork and continues to Falcarragh. This event marks the commencement of the filming by Imagine Media and should get the coverage, which is continue for almost a year, off to a colourful and endearing beginning.
Tags: