A community concerned about high levels of cancer want the Government to provide a dive team to search for a possible toxic dump off the coast of Donegal.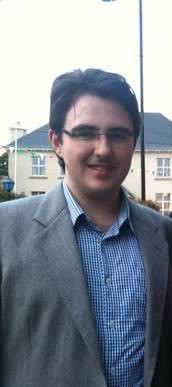 The newly-formed Sea Dump Donegal campaign believe toxic materials were dumped in barrels off the coast of West Donegal in the 1940s.
The group held their first meeting in Falcarragh last weekend in a bid to highlight their concerns.
Chairman of the SDD, Aodan O'Gallchoir, says the claims of such a site has hung over the area for decades.
The location of any dump site could private vital evidence between high levels of certain cancers across West Donegal, they claim.
"If toxic or even nuclear waste has been dumped off the coast of Donegal as has been claimed by many, it could answer a lot of questions.
"In Donegal the highest cancer cases are in throat, lungs, stomach and prostate. When professionals tell us that cancer isn't high in Donegal, that is true in general but not in the four cancers I mentioned where they are considerably higher than almost all counties.
"These cancers have connections with the respiratory system. If we were breathing a slightly cancerous air than of course the respiratory system would be affected in some way," said Mr O Gallchoir.
Mr O'Gallchoir said further meetings are now planned to provide the community with more information about the group's plans.
"We want to hear from more people about their experiences from many years ago.
"The aim of this campaign is quite simple; we only want written proof that these barrels, which we believe are decomposing have no connection with Donegal's cancer rates.
"Our people and our future generations must not have to suffer if there is a correlation. I will be in contact with the government within the next few days to get some sort of information on this issue.
"This story has resurfaced time and time again but always seems to fade into history, are we denying our people the right to be healthy? It is crucial that we get a conclusions."