BREAKING NEWS: The death has taken place of renowned Donegal politician and businessman Bernard McGlinchey.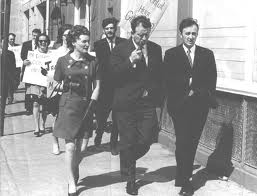 The Fianna Fail stalwart, who served as a Senator between 1961 and 1981, was 80 years old.
Mr McGlinchey served at almost every level of public life including being a Donegal County Councillor and Letterkenny Urban District Councillor.
He stood for election to the Dail in 1973, 1981 and 1982 but was unsuccessful each time.
However Mr McGlinchey's contribution to local life in Co Donegal is where his huge contribution will always be remembered.
From Covehill in Letterkenny, Mr McGlinchey was involved in many committees including the first committee to bring a swimming pool to Letterkenny.
He was also a member of the North Western Health Board for many years.
He continues to hold the record for the longest speech in Seanad Eireann having debated an issue for more than 12 hours.
He was also instrumental in the mentoring of former Donegal Minster Dr Jim McDaid.
Among the many honours he received over his lifetime was the naming of Letterkenny's Town Park after the esteemed politician.
An astute businessman, Mr McGlinchey founded the Golden Grill Nightclub which was a huge part of the social fabric of Donegal for many decades.
Mr McGlinchey passed away this evening at his home in Blue Banks, Kilmacrennan.
Tags: