Dublin star Ciaran Kilkenny has heaped praise on Ryan McHugh – calling the Kilcar clubman a 'savage player' in a post match interview following their win over Donegal this evening.
Kilkenny was awarded the MOTM award by the Sky Sports team of Jim McGuinness, Senan Connell and Peter Canavan – who said the Dublin forward completely controlled the game.
Kilkenny had a staggering fifty-two possession during the match and delivered a stunning display for Jim Gavin's side to help them advance to a semi-final clash with Kerry.
In the post match interview he praised Donegal, but singled out Ryan McHugh, who delivered another outstanding display for Donegal and scored yet another goal against Dublin.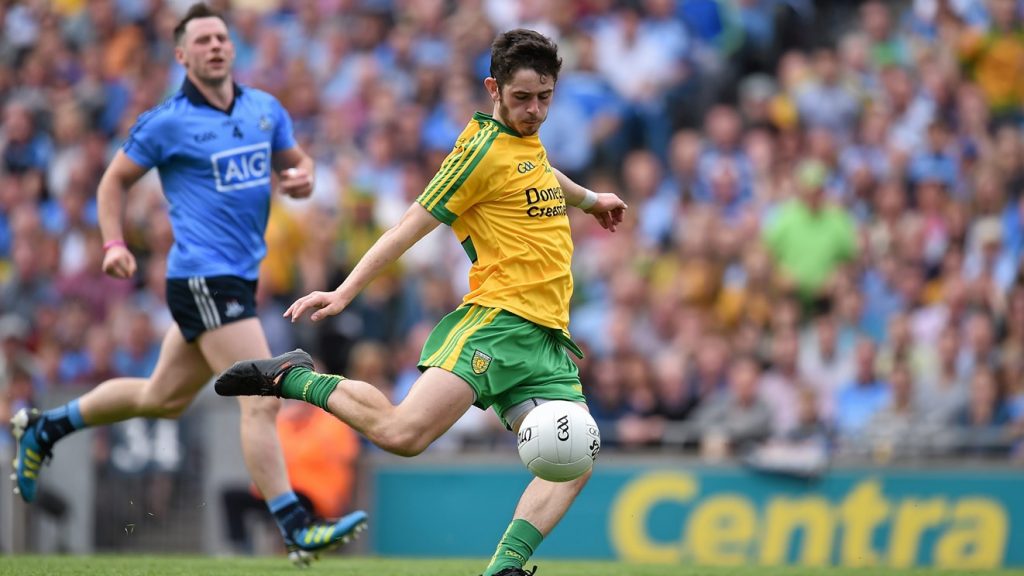 Kilkenny told Sky Sports, "We're delighted to get over the line, it was a tough match.
"We knew how tough it would be, Donegal are a savage team with great players, and they made it tough for us.
"What a game of football it was, end to end, it had everything for the spectator, I'm absolutely knackered.
"I'm just exhausted, I'll need ice baths for the rest of the week, and I think I've probably lost about 4 or 5kgs.
"But it's a great feeling to get the win, but credit to Donegal, they break so quickly on the counter-attack.
"Ryan McHugh is just a savage player, he's some talent, they have a great team, but he was outstanding."
McHugh's goal gave Donegal hope, and they had the Dubs rattled for a period, but they were just about able to keep Donegal at arms length.
McHugh was once again Donegal' star man, and Jim McGuinness praised him for taking the game to Donegal, while James Horan said he's a leader and a fabulous football who's had an incredible season.
Tags: