A Donegal County Councillor has branded as 'disgraceful' the amount of illegal dumping carried out in the area of the Dry Arch roundabout in Letterkenny.
Councillor Jimmy Kavanagh was speaking after a team of locals, spearheaded by John Wilkie, collected over 30 bin bags full of litter.
The clean-up centred on an area at the Dry Arch roundabout and out the dual carriageway, with Mr Wilkie describing his group's findings as 'unbelievable'.
A toilet bowl and a pregnancy test were among the items picked up, with lunchboxes, household garbage, beer bottles and a range of litter taken from the roadside and hedges along the route.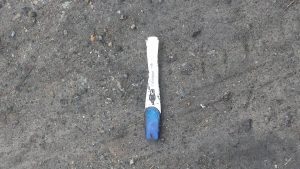 "This is shocking behaviour – people really need to cop on," Councillor Kavanagh told Donegal Daily.
"This is disgraceful. People really need to take responsibility here.
"Donegal is the coolest place on the planet – but this definitely isn't cool.
"For a county that depends so much on tourism, it's very bad form that anyone could do this.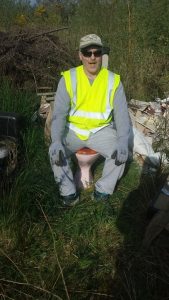 "You would have to assume that it is local people behind this. This flies in the face of the good work that the Letterkenny Tidy Towns committee and people like John Wilkie are doing."
Councillor Kavanagh praised the hard-working team of volunteers who embarked on the clean-up, but he doesn't expect the litter louts to cease the filty practice.
He said: "Only for people like John who go out and clean up this mess off their own bat, this would be much worse.
"They lifted over 30 bags of rubbish. They even go through the rubbish to check for receipts or anything that would give a name away.
"The sad thing is, this is an ongoing issue. John and these people have been out so often cleaning the area and it will be every bit as bad when they go out again. It's disheartening to see people littering like this on their own doorsteps."