Lads, research shows we need to take care of our eyes!
Our eyes can tell a few tales about us, our age and our condition to name but a few. If we don't look after our eyes then them tales could be exaggerated, we could look older than what we are, those mad nights out could be as clear as day or it may be blatantly obvious that we just don't take care of ourselves.
The most delicate skin on your face surrounds your eyes. Its layers are the thinnest and its oil glands the sparest.
In addition, your eye area undergoes more wear and tear than other parts of your face because the eyes are so expressive. Therefore, it is the most vulnerable area for expression lines.
So how do we look after the eyes?
Use a moisture binding Eye Cream during the day that will keep your eye tissue in top condition by adhering to delicate eye skin for hours on end keeping it resilient and nourished.
You can also use Gels that work best at night, instantly firming, soothing and repairing, resulting in a perfect lift.
Puffy and tired looking eyes are generally the result of late nights, an excessive consumption of alcohol and a diet high in salt or an allergic reaction.
If ya want to go to town on it lads, you can complement your Eye Cream by emptying a tray of ice cubes into your bathroom sink and mix it with a pint of tap water. Drench a face cloth with the icy solution and press off and on for at least five minutes. This invigorating treatment provides immediate results.
There are several products for the eye area on the market for men, all you have to do is look. After a few weeks of research with the Mavericks we would recommend either Loreal men expert anti-ageing with double lifting eye or Bulldog anti-ageing. Although products are available locally we did source these two products via the internet.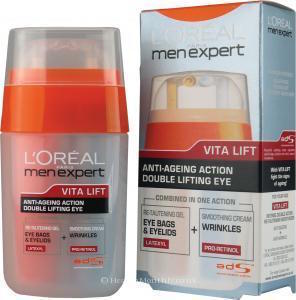 L'Oréal Men Expert Vita Lift Double Action Eye CreamBulldog Skincare For Men, Anti-Ageing Moisturiser, 3.3 fl oz (100 ml)
Don't forget gentlemen we have a great range of top end grooming products for men instore, not to mention great haircuts, beard trims and close shaves. Just about everything a Maverick would want!
Follow us on Facebook on https://www.facebook.com/Maverick-Traditional-Barbershop-1544230652533677/?fref=ts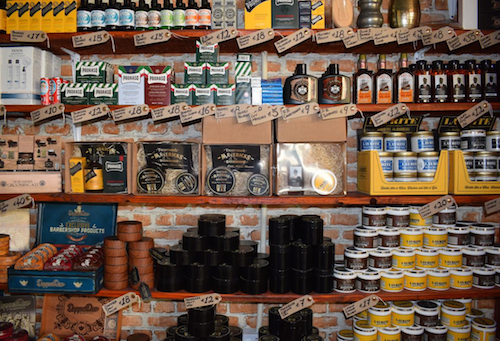 Tags: