Sister Sara's Superpub in Letterkenny will be one of the top places to be in Donegal this St Patrick's Weekend.
DJ Marty starting is started all the celebrations off tonight. On March 17th, the DJ from the Island DJ Tubsey will be starting the party straight after the parade, followed by DJ Oran to late.
Saturday night there will be a resident DJ spinning all your favourite party tunes.
St Patrick's Day Special cocktails and shots will available at Sister Sara's all weekend as well as all the Irish favourites.
Check Sister Sara's on facebook for latest competitions and events facebook.com/sistersaras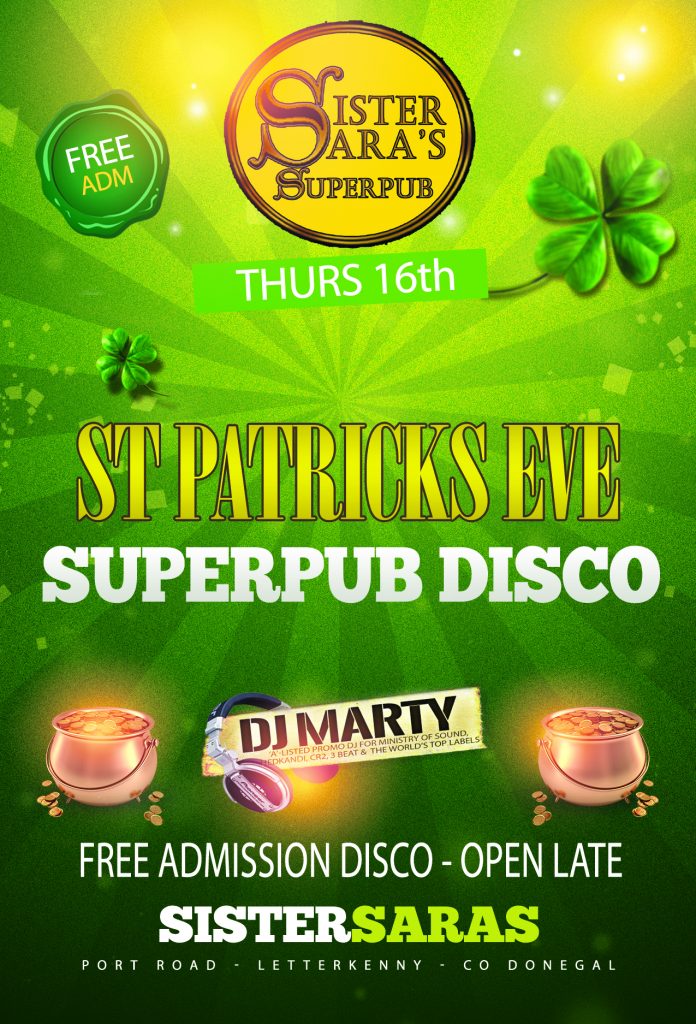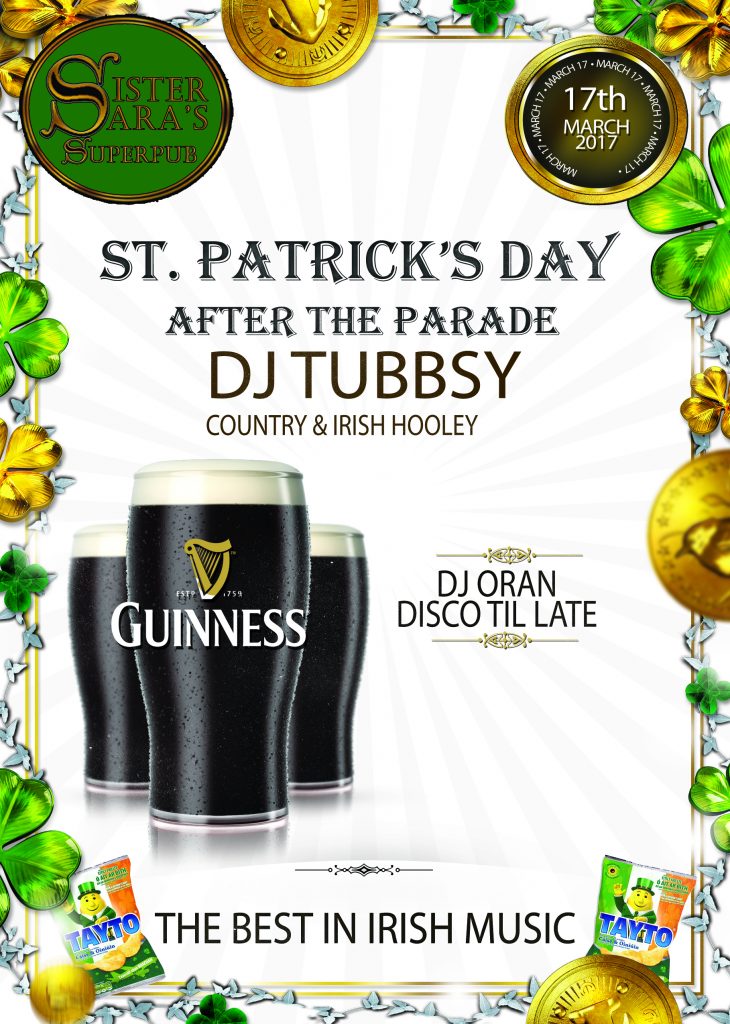 Tags: