Rising Letterkenny rugby ace Peter Scott became the first player in 23 years to score five tries in the one game – and the last man went on to become well known to Donegal people in another code!
Number 8 Scott scored a handful of tries on Saturday as Letterkenny defeated Virginia 64-7 in the Ulster Carpets Under-18 Cup semi-final at Dave Gallaher Park.
Carrigans man Scott, a student at the Royal and Prior in Raphoe, soared over five times as Letterkenny booked a place in the final at Ravenhill, where they'll take on Armagh.
Scott's brother, Ben, as well as Eunan Henry, David Ward, James Roulston and Matthew Faulkner also scored tries as Letterkenny roared their way to Ravenhill in style.
But it was Scott's haul that had the crowd purring.
In doing so, he was the first Letterkenny player since 1994 to score five tries in the one game.
In January 1994, in a game against Newry, Mayo native James Horan – then a student at Letterkenny Institute of Technology – scored five tries.
Horan was Letterkenny's top scorer for two seasons – and went on to play Gaelic football with Mayo and he was manager in 2012 when Donegal defeated the Connacht side in the All-Ireland final.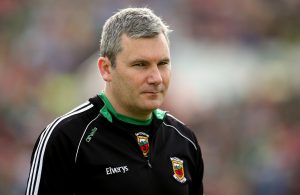 Tags: