DD Culture: This summer the Northwest will see a big range of events from festivals in Bundoran and Ramelton, international DJs, Billy Joel, Scottish ceilidh, Japanese piano, Danish folk, and ska music, exhibitions on traditional cottages and contemporary sculpture, and two great summer music schools.
Check out some fantastic events coming up in the Northwest in June and July!
​
In Search of the Donegal Vernacular Cottage
A beautiful exhibition about traditional Donegal cottages opened at Donegal County Museum Letterkenny on June 7th and continues until September 2nd. Through photographs, illustrations and drawings from local and national collections, the distinctive forms and features of the Donegal vernacular cottage are highlighted. Donegal has one of the largest surviving concentrations of vernacular cottages in Ireland and the dwellings highlighted in this exhibition are not based on blueprints or measured drawings but on collective folk memory that is passed down from one generation to the next. See www.eaf.ie for further information and opening times.
​
Other Scenes Exhibition at Void Derry
'Other Scenes' by Paris-based German artist Brigitte Zieger explores virtual and spatial 3D images, which relate to history. The exhibition, curated by Gregory McCartney, opened on June 3rd and continues until July 29th. Zieger's recent solo shows include Wallpapered at Millennium Court Art Centre, Portadown (2013), Everybody Talks about the Weather…We Don't at the Gallery Weigand, Berlin (2014), Pieces of Possible History at the Gallery Odile Ouizeman, Paris (2014) and What if… ? at the Kunstverein Mannheim (2016). Visit derryvoid.com for further information.
​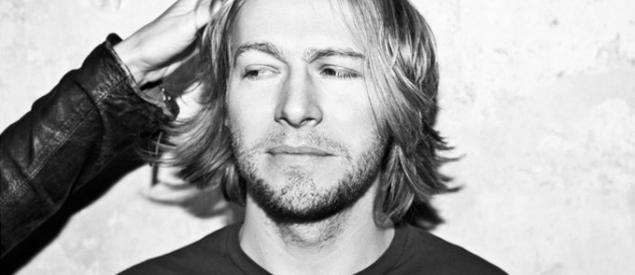 James Zabiela at Nerve Centre Derry
The Nerve Centre has two great music events in June with James Zabiela on Saturday 17th and Celtronic with Carl Craig and Shit Robot on Friday 30th. Zabiela the DJ and producer from Southampton has held residencies at Space in Ibiza and has a long association with the Renaissance brand, having recorded several mix CDs for them. Ireland's leading electronic music festival, Celtronic, returns with a massive event featuring Detroit techno legend Carl Craig and DFA Records Shit Robot. Visit nervecentre.org for information and booking.
​
The Billy Joel Songbook
Following his highly-acclaimed reunion concerts in the USA with Billy Joel's original touring band, Elio Pace presents this sensational show celebrating the music of Billy Joel. It features the massive hits, 'Uptown Girl', 'Just The Way You Are' and 'My Life' as well as fan favourites such as 'Scenes From An Italian Restaurant' and Piano Man. Experience The Billy Joel Songbook at An Grianan Theatre Letterkenny on Tuesday June 20th performed by the dynamic singer/songwriter and piano-player, Elio Pace and his excellent 6-piece band. Visit www.angrianan.com for information and tickets.
​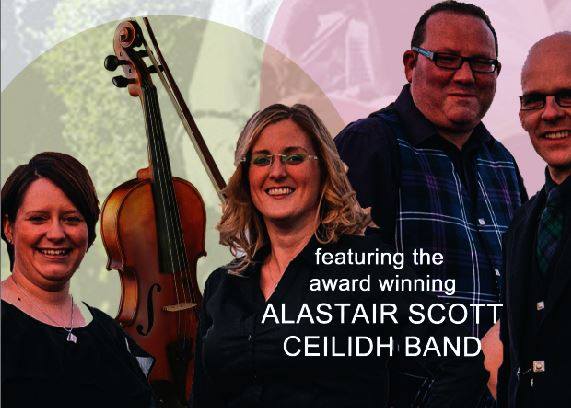 Midsummer's Hootin Annie
The Monreagh Centre is holding a night of Scottish music and dance at the Halfway House Burnfoot, on Thursday June 22nd. This Scottish Ceilidh Night will feature the awarding winning Alastair Scott Ceilidh Band and special guests. A hot buffet supper will be served. Please contact the Monreagh Centre at office@monreagh.net or telephone +353 (0)74 9140708 for booking and further detail.
​
World premieres at RCC piano concert
A solo concert by the renowned Japanese pianist Satoko Inoue in Letterkenny on Friday June 23rd will feature two world premieres. Inoue will give the first performances of 'Fragment' by Donegal-based composer John McLachlan and 'The Second Heaven of Desire in Old Tramore' by the Dublin-born composer Paul Hayes, who now lives in Japan.
The concert takes place in the Regional Cultural Centre Letterkenny at 8pm. It's the first of three concerts in a short Irish tour by Satoko Inoue, part of the official programme to mark the 60th anniversary of the establishment of diplomatic relations between Japan and Ireland. Visit regionalculturalcentre.com for further information.
​
Sea Sessions
Festival of the year 2016, Sea Sessions Bundoran, returns with another great three day line-up from June 23rd to 25th that is certain to attract large audiences from across the country and further afield for the music, sport and beach activities. Sigma, All Tvvins, Little Hours and Kormac are the main headliners on Friday 23rd. Saturday sees The Coronas, Dreadzone and Shit Robot take the main stage. The festival closes on a high on Sunday 25th with Primal Screen, Foy Vance and Badly Drawn Boy. The beach festival will also host Hurley Surf Expression Session, barefoot Beach Sports, BMX, Skate ramp and much more.
For tickets and more information visit www.ticketmaster.ie or www.seasessions.com
​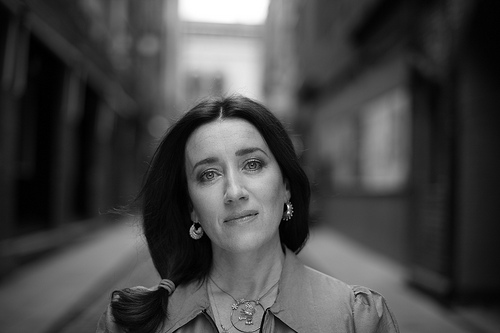 Maevefest
The inaugural Maevefest in Ramelton on Saturday, July 1st pays tribute to Maeve O'Connor, proud Dungloe woman and long-time resident of Ramelton who passed away in 2016. The headline act at Maevefest Live at the Town Hall at 9pm is singer and actress Maria Doyle Kennedy. The bill also features guitarist Tommy McLoughlin and local Ramelton legends The Shindig House Band, amongst others. Earlier that evening The Ramelton Social, hosted by Maeve's daughter Aoife O'Connor, featuring Irish Times journalist Una Mullally and RTE Book Show host Sinead Gleeson, will be held at McDaid's Wine Bar. Advance booking for Maevefest is available at An Grianán Theatre, Letterkenny, www.angrianan.com
​
Donegal Summer School of Music
The brilliant annual week-long youth music summer, now in it's 17th year, takes place in Letterkenny from July 10th to 15th. Classes are open to students aged from 8 – 18 and a morning workshop is offered to younger children. The programme is carefully planned to allow young people a good choice of instrumental and voice classes, as well as the chance to have tuition in dance and arts crafts.
The Summer School offers a wide variety of classes with experienced and enthusiastic tutors, in a relaxed and enjoyable atmosphere. The half-day Semi-Breves class is for the youngest pupils but there is a new 'Introduction to Instruments' a full day programme for pupils aged 8 – 10 this year. There is still a small number of places available. Visit donegalschoolofmusic.org for further information and booking.
​
Ceol na Coille Irish Music Summer School
Letterkenny boasts not one but two brilliant music summer schools on the week of July 10th to 14th. Ceol na Coille's 6th Annual Summer School for Irish traditional music enthusiasts of all ages and abilities, from Donegal and from other parts of Ireland and abroad, is a jam-packed 5-day programme of workshops and performances. Some of Ireland's finest performers and teachers will be on hand to deliver tuition, workshops, concerts, sessions and recitals in what will be a great week of music and fun for all. Visit ceolnacoille.ie for information and booking.
Dreamers' Circus
The Earagail Arts Festival programme at the Regional Cultural Centre Letterkenny gets off to a great start with the first ever concert in Ireland by the highly acclaimed Danish folk trio Dreamers' circus on Wednesday July 5th. The musicality of this Scandinavian Award Winning act is something to behold as they effortlessly transmit their dreams, ideas, and imaginations to their fingertips and into your ears with a virtuosity and heart-stopping talent that has to be seen to be believed! See www.eaf.ie for further information and booking.
​
The Selecter
The 40th anniversary of punk and ska is fittingly celebrated in an explosive Earagail Arts Festival gig with ska legends The Selecter at RCC Letterkenny on Thursday July 20th. Famed for singles such as 'Too Much Pressure' and 'On My Radio', the band was at the forefront of the 2 Tone ska revival movement of the late 70's and early 80's. Led by their iconic frontwoman Pauline Black and co-fronted by original member Arthur 'Gaps' Hendrickson, the anarchic passion that fuelled their early gigs hasn't diminished one jot over the years. See www.eaf.ie for further information and booking.
Tags: