A strong €6 million euro has been generated by local business people in Donegal as a result of effective business networking, according to the Stronghold BNI group.
The Stronghold BNI group who meet locally every Thursday morning in the Villa Rose Hotel, Ballybofey is made up of 18 business people who work together to build the local economy.
The Stronghold BNI group supports over 100 jobs locally with this set to grow in the coming months with new business wins among members.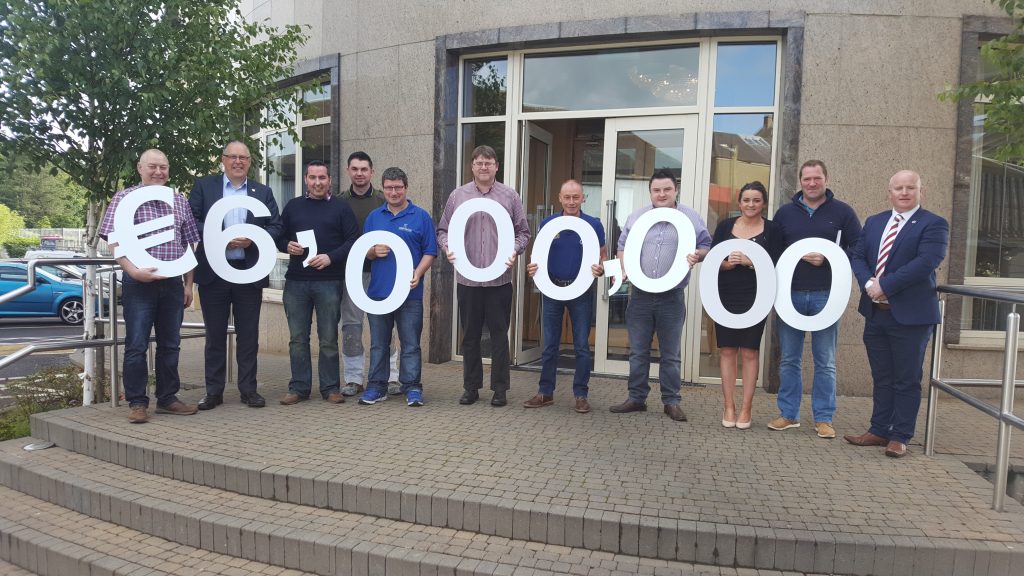 The Stronghold chapter has a wide variety of local business people including a Public Relations consultant, a welder, an insurance broker, a civil engineer, a stonemason and many more. The diversity of the businesses involved is what has helped with the chapters' success.
Speaking of the group's achievement Emma Boylan, Chapter President said "Our members are no different to any other business person – we worry about where to find new business but in a group like this it is like having 18 sales people on the road looking for business for you and we all work together which is what it is all about.
Our group is not just about getting new business in, we are also there to support each other in the difficulties we face, and you cannot put a high enough value on such support."
Also speaking of the success of The Stronghold Chapter, Mr. Declan Halligan, the chapter's Director Consultant said " Each member has worked extremely hard to reach such a milestone and I hope they will continue to do so long into the future.
"BNI welcomes all business people to come to a meeting as a guest. If you would like to grow your business you can visit www.bni.ie to find out how."
Tags: