STOP! Hold it right there. Surely you've enough slug pellets down in the garden already? Many of you reading this will be distributors of blue snow in summer.
Spreading copious amounts of slug pellets around the garden willy nilly as 'the slugs are eating everything'… well dear… if you put meat out to trap bears guess what… you're gonna get bears!
Sorry for being a bit shouty but for all the chat about banning weedkillers and how bad these are we forget about the dangers of over-use of these small blue pellets.
In many rivers in England levels of the active ingredient found in many common slug pellets, Metaldehyde, are recorded at over 100 times the safe level, and there is no way to treat for this product in water, so when it's there, it's there!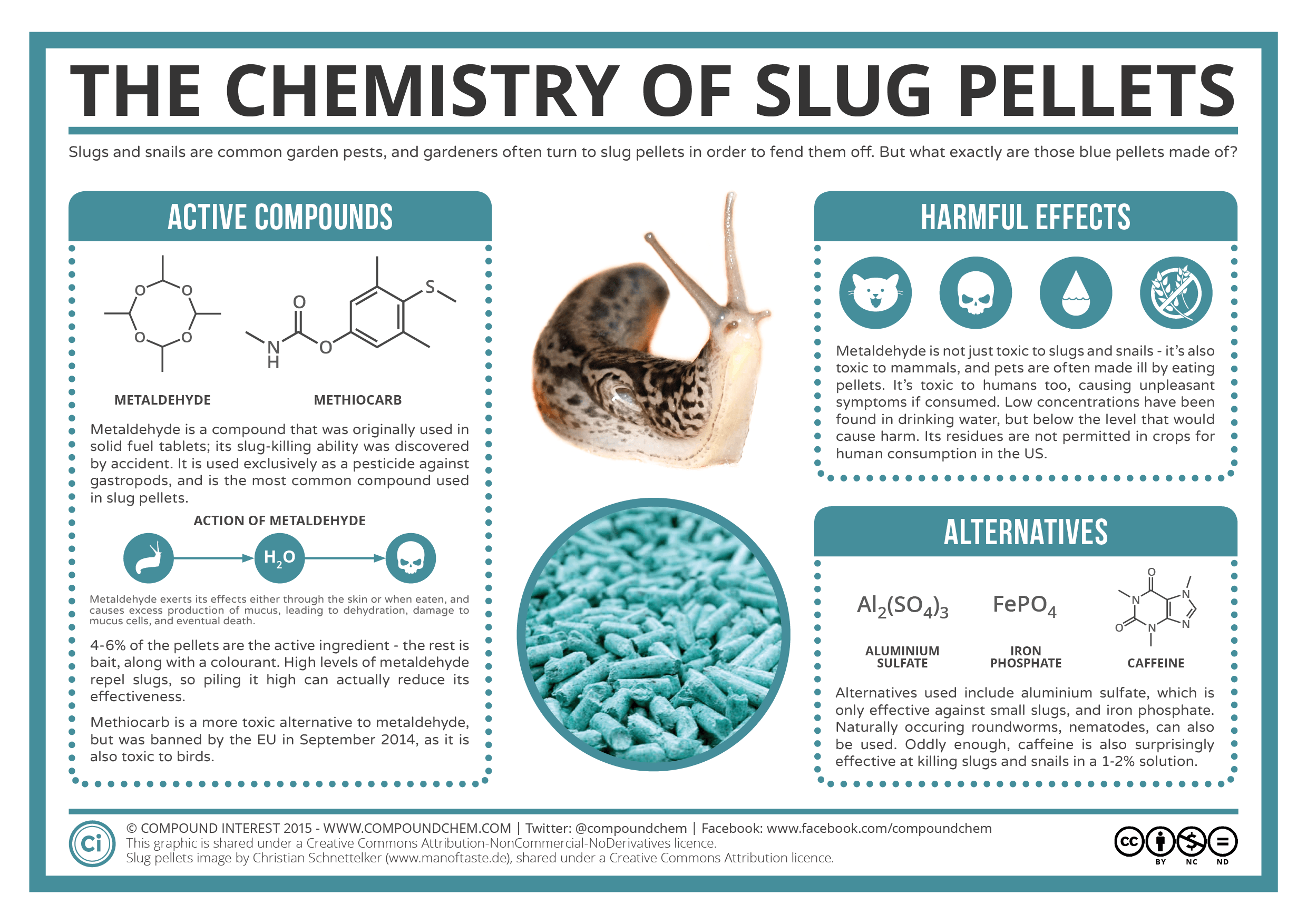 Due to changing weather patterns it's easy to surmise that the general population of slugs and snails is on the increase and we should equally surmise that the population of natural predators should be in the increase too, such as hedgehogs, frogs, wildbirds and other predatory nematodes but sadly most of these are on the decline – habitat loss, farming practices and wider environmental issues are normally stated.
But like you washing that marmalade jar before you send it for recycling what have you done today/this week/ this year for biodiversity in your garden? Any feeders out? Any nesting boxes out? Any sources of water out? Many habitat areas in your garden?
But back to the case in hand, the blue snow. One slug pellet every 4" is enough for coverage, and one slug pellet every 4" applied every 2 weeks or so is plenty.
Yes… one every 4"… not a handful of a hundred to the square foot on the ground, but a tiny sprinkling… surprised? Think about all the unnecessary poison you may have horsed around your garden over the years, all those birds and hedgehogs that may have been poisoned because of your exuberant application!
Slug pellets are made up from around 5% active ingredient, the other 95% is probably wheat, this is the attractive part of the pellet, the slugs are attracted by the wheat, eat the pellet, and the Metaldyhyde then dehydrates the slugs by getting the slug to produce huge amounts of Mucus.
So pellets will firstly attract the slugs to your plants, so if you're using pellets its best to put some down before the plants are growing (i.e. before you plant out plants).
So if you are using these slug pellets the rule is very little on a regular basis.
Tags: