A leading Donegal nightclub has launched a novel student survival kit for the long college year ahead.
The Student Survival Kit contains – toilet roll, condoms, paper plates, plastic cutlery, paper cups, shot glasses, bottle opener, pen and student loyalty card.
The kit will be handed out beginning tonight at The Warehouse in Letterkenny.
Tonight (Wednesday) also marks the start of the club's new Student Nights, then every Monday and Friday from 10pm upstairs at Student Bar 5 @ Warehouse, with DJ and drinks promos.
The premises, which was recently voted the 'Best New Bar in Ireland for 2017, also starts its new Student Meal Deal.
But why take our word for it?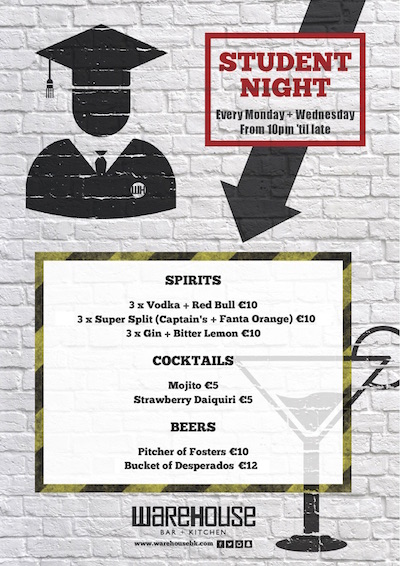 Get along to the Warehouse tonight and every Wednesday night for what promises to be a cracking night's fun.
And who knows – you may need some or even all of the Student Survival Kit!