Multi-award winning young entrepreneur Fraser Doherty, whose grandparents hail from Donegal, has urged young people aged 18-35 in the county to enter this year's competition for Ireland's Best Young Entrepreneur and to learn from the experience.
The 28 year-old from Edinburgh was in Letterkenny to speak at the 'Jam Packed' business networking event organised by Local Enterprise Office, Donegal.
And he insisted that young people in business should embrace the competition rather than fear it.
"Television shows like The Apprentice and Dragon's Den make people think that business can be really ruthless, but actually people are very happy to help you and give you advice, so I would suggest to young people to try to take as much of that as they can get."
The young entrepreneur started his business Superjam aged just 16, having been taught how to make jam by his grandmother Susan who was originally an O'Brien from Listillion. He had made his first million before the age of 20.
Since then his jam has gone on sale in more than 7 countries, his product range has expanded to include honey and peanut butter and as well as writing several books he also owns the companies Beer 52 and Envelope Coffee.
However, he is adamant that he could have never have been successful without taking on the advice that people gave him from the outset – and continue to give him.
"I started making jam at home as a hobby then started selling it door to door in the neighbourhood and at farmers' markets and small shops then it became my dream to sell it to a big supermarket.
I had to convince my dad to drive me to Waitrose and he waited in the car outside. I went in and pitched to Waitrose but at first they said no. They gave me some feedback and I listened to that and I went away and made some changes and eventually they took it on."
Instead of anger at the rejection, Fraser says that he went away from that meeting with Waitrose determined to make the changes that would make his business a success. He maintains the advice from pitching to companies with his product and from entering business competitions, has helped him grow his business immensely.
"I would say to young people in Donegal, don't be afraid to enter a competition, because it is a great way to get advice from people who might give you feedback about your idea. If you listen to those people, if you take that advice on board and are open to making changes to your idea – that is the best way of coming up with something that might be a success.
"I think it is also important to take opportunities to meet other entrepreneurs. Sometimes if you are a young person in business or who has a good idea and are just trying to start a business and maybe your friends aren't doing that, it can be a lonely thing. But if you take part in the competition it will be a great chance to meet other young entrepreneurs and maybe meet some friends and help each other out along the way."
Head of Enterprise in Donegal, Michael Tunney, said that feedback year on year from businesses who have taken part in the competition for Ireland's Best Young Entrepreneur in Donegal, has been that the training and advice they received has been invaluable and has helped them immensely with their business goals and ambitions.

"The idea category is open to anyone 18-35 who feels they have a great business idea. They don't need to be in business, just to have a great business idea and it is always exciting to see those entries come in. However, if you are 18-35 and have already taken the brave step of going into business – no matter what that business might be – then you should really consider applying in the Best Start Up (trading less than 18 months) or Best Established (trading more than 18 months) categories."
Local winners in the Best Start-Up and Best Established Business categories will receive investments of up to €15,000 each and the two runners-up will each receive up to €5,000.
Applications for this year's competition can be made online by Friday 29 September at www.ibye.ie but anyone seeking more information before submitting their application can call Donegal Local Enterprise Office: 07491 60735 or e.mail info@leo.donegalcoco.ie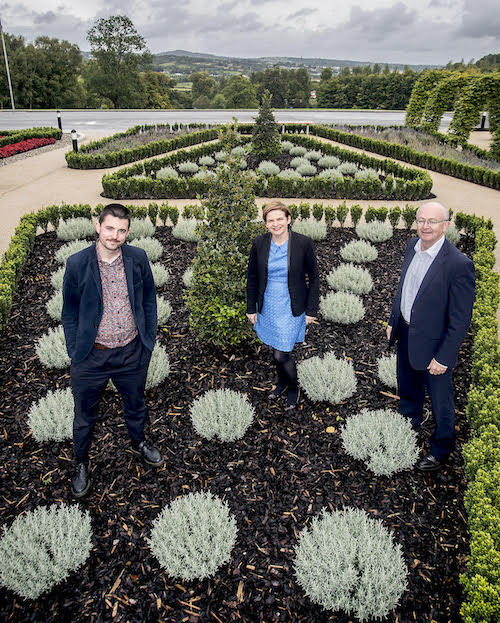 Tags: