LETTERKENNY RUGBY CLUB won their home derby against Donegal Town on Saturday to get their first win of the KUKRI Ulster Rugby Championship Division 3.
Letterkenny RFC 45-10 Donegal Town
Donegal Town got the first score of the game after 20 seconds. They kicked off and their chasers managed to block down the Letterkenny clearance.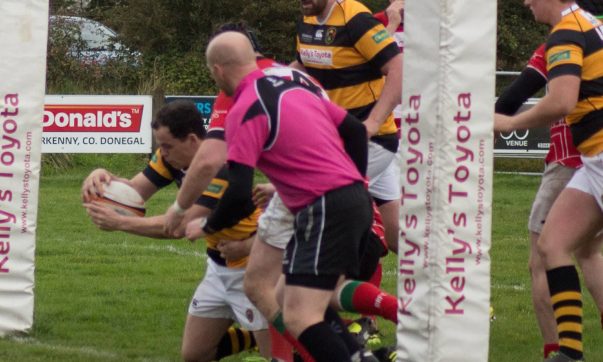 The ball rolled under the home side's post leaving Donegal's scrum half with the simplest of scores. From here on Letterkenny dominated. First, following some excellent lineout work, Michael Foy went over in the corner at the back of a driving maul.
Then following a great counter attack by Bryan McGinley, some excellent support and good hands saw Ben Mortimer go over for an excellent team score.
Three excellent penalties by Peter Scott and one from Donegal's outhalf Declan Bushell saw the half time score at 21-10. The second half was all Letterkennys. Bryan McGinley scored one of the finest individual tries to ever have been seen at Dave Gallaher Park when he gathered the ball inside his own 22 and swerved, jinked and sidestepped most of the opposing 15 to race clear and dot down under the posts.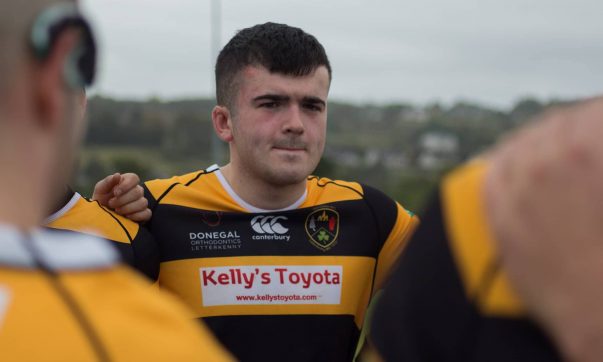 Michael Foy scored again following an excellent break by John Anthony McFadden, he was on hand to take the offload and race free for the bonus point try. Letterkenny added two further scores, first big Conor Dunleavy showed a wingers instinct to finish well in the corner and Andrew Gibson showed his strength to crash over under the posts.
Team
1 Sean Morris
2 Christopher Green
3 David Brown
4 Ben Mortimer
5 Diarmuid Gallagher
6 Conor Dunleavy
7 Michael Foy
8 Peter Scott
9 Daragh Turley
10 Andrew Gibson
11 Niall Duffy
12 Diarmuid Ó Doinnléibhe
13 John Anthony McFadden
14 Tiarnán O'Dea
15 Bryan Mc Ginley
16 Dillon Doherty
17 Deion Ayo Mgqamqho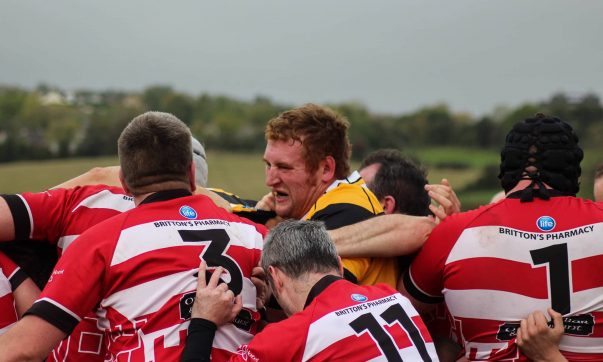 Tags: