Today, Mavericks Barbershop Letterkenny is jumping on the Black Friday bandwagon, to join the masses of retailers, we are doing an offer this weekend for all guys sporting a fade!
Fades will be available in Mavericks this weekend at regular cut prices, (€14, and students €12), come and join us, let us work our magic, where the workmanship is like no other, it's different…
But what is different about Mavericks?
Well for a start, are you getting the best haircut you can get?
At Mavericks our ambition is to do the best possible job at all times, regardless of what it takes. We are well aware that style of operating is not everyone's cup of tea, a lot of men do just want a quick job done and their hair to simply be shorter, and that is fine too. In Mavericks our aim is to be there for the gentleman who wants a great quality haircut, done professionally, in a comfortable environment with a good atmosphere.
We like to create an atmosphere that is welcoming to everyone, bank manager or bank robber, toddler or grandpa, you are all welcome at Mavericks!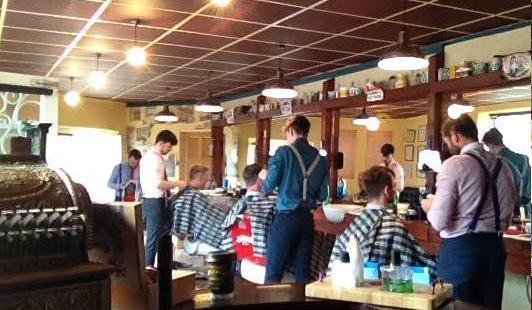 We would like our customers to enjoy the experience not just the end result of the haircut, so with complimentary drinks, football or just the craic that is in there, we are confident you will be coming back for more.
Below are just some of the differences you'll find in Mavericks Traditional Barbershop we invite you to come and have a look…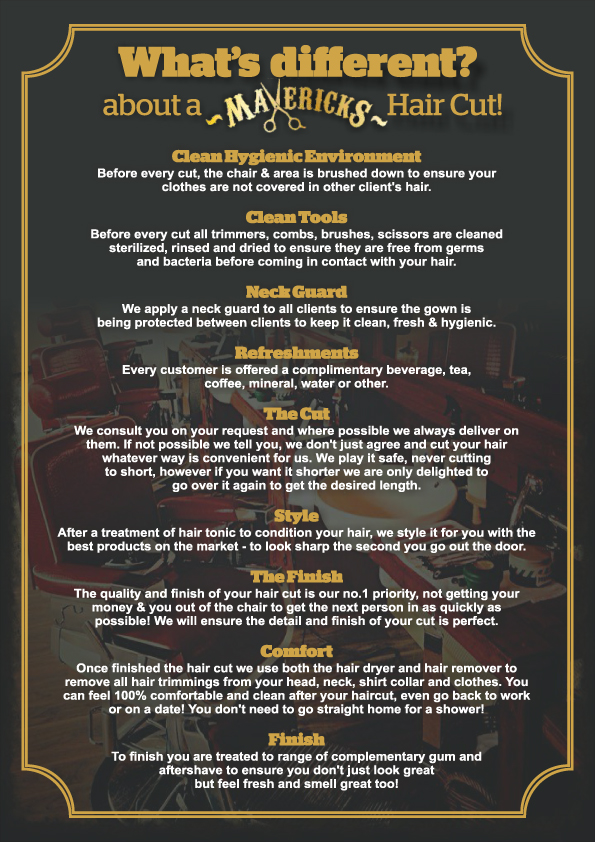 Mavericks Traditional Barbershop is located at Larkins Lane, Lower Main Street Letterkenny, you can find us on Facebook and Instagram.
Tags: