The Loreto Christmas Trade Fair takes place today in Letterkenny, where festive fun and unique gifts can be found for all looking to get into the seasonal spirit.
The event at the Letterkenny girls' secondary school is open to the public now until 1pm (Thursday) – all are welcome to call down and get great presents for all the family.
The school gym is buzzing with festive music and wonderful smells of sweet treats, pancakes, crepes and popcorn fill the room. Students have donned their best Christmas accessories and facepaint to create a great festive feel.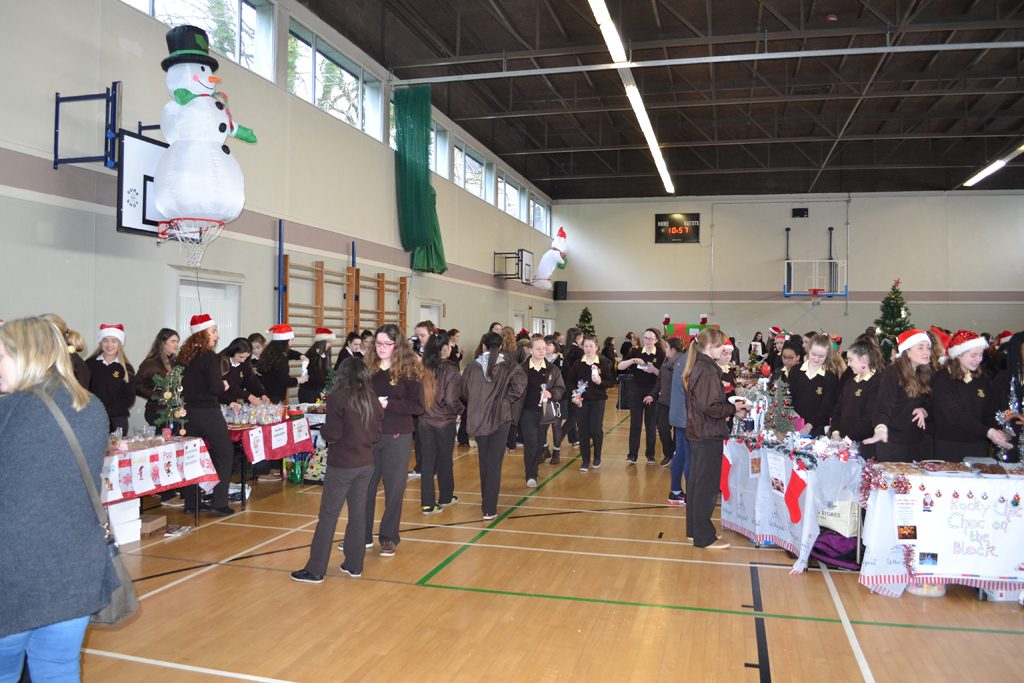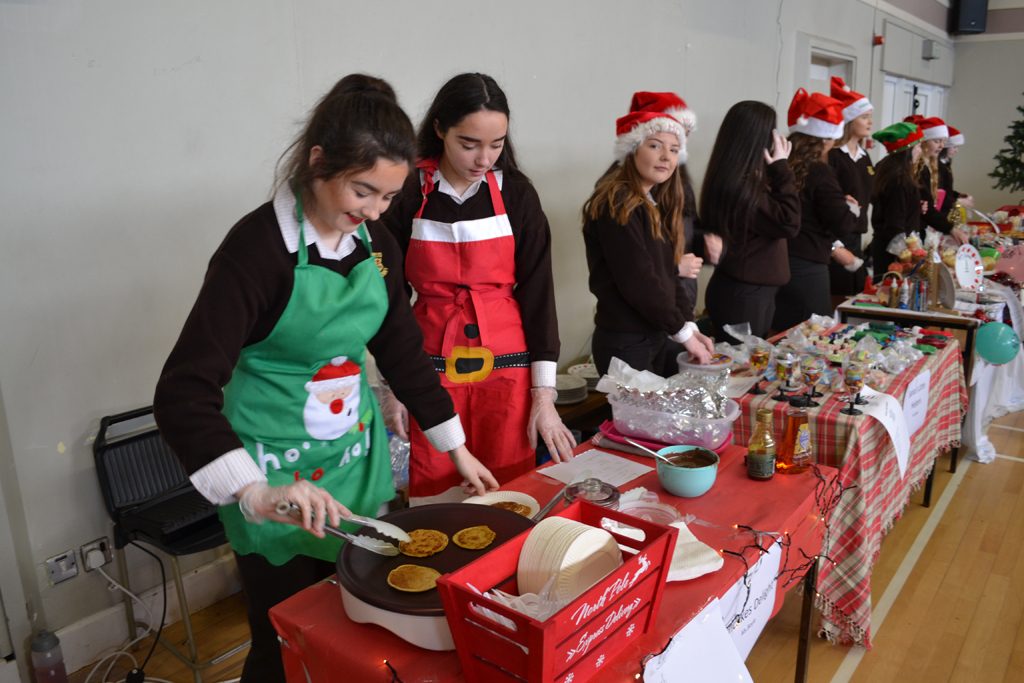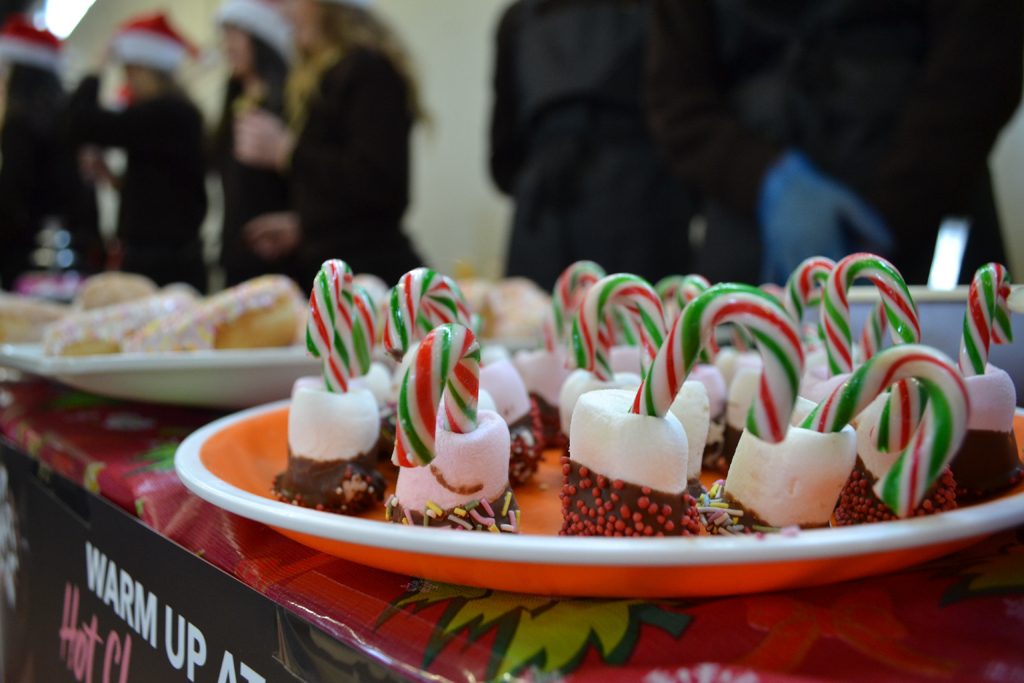 This is the first year of the Loreto Christmas Trade Fair, which was coordinated by teachers Ms Boyle and Ms McGowan.
A mix of first, second, Transition and fifth-year students have been working hard on their stalls for this event. The students worked with their Business Studies and Mini-Company teachers to design small enterprises, create homemade gifts and plan sales strategies for the big day.
Bank of Ireland Letterkenny Branch Manager Jimmy Stafford and Lucia McCauley, BOI Youth Co-Ordinator visited all stalls to judge the students' business skills. Three winners will be chosen based on the best display of enterprise.
Up to 64 stalls have been set up in the gym, showcasing unique Christmas crafts and foods.
Candle holders, personalised plates, Christmas trees, Santa boxes, paper art and much much more can be bought as presents at competitive prices. Cookies, candy canes, cupcakes, chocolates are all there to tempt the taste buds and are all presented in creative packaging.
The hall is decked in impressive decorations, which were provided by Erin Kelly and all the team at Homebase Letterkenny. Free tea and coffee is provided for guests, with delicious cakes sponsored by Highland Bakery.
After the success of today, it is hoped that the school can build on the event and welcome more guests to enjoy the festivities in the years to come.
Check out a selection of the stalls in the gallery below:
Photos by Rachel McLaughlin, Donegal Daily
Tags: