A West Donegal GAA Club has been given a €50,000 cash injection to help it prepare for Comórtas Peile na Gaeltachta.
Minister Joe McHugh has announced a grant of €49,940 for CLG Naomh Mhuire, Mullaghderg, Kincasslagh.
"This vital funding for a CLG Naomh Mhuire in the heart of the Gaeltacht will make a massive difference to their preparations to host Comórtas Peile na Gaeltachta in 2021." Mr McHugh said.
"The competition has the potential to brings thousands of people to a region which they might not normally visit and I'm delighted that this Government is yet again able to help with a big boost for a local community.
"A grant like this to host the Comórtas will leave a legacy and in years to come people will be remembering the investment and take pride in the difference we are making."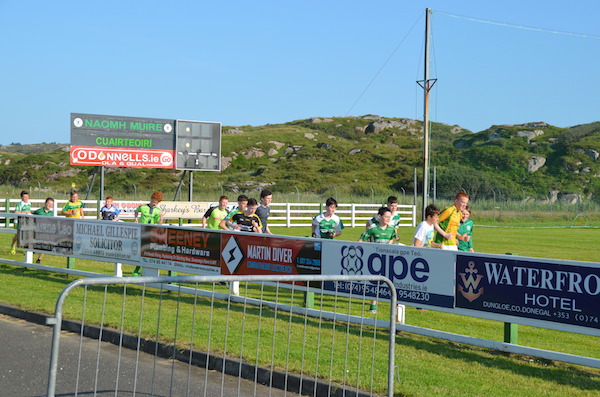 Mr McHugh, Minister for the Irish language, Gaeltacht and the Islands, sanctioned the grant to enable CLG Naomh Mhuire to upgrade their clubhouse and to carry out construction work on building in time for Comórtas Peile na Gaeltachta 2021.
This funding was secured in accordance with Action 2.20 of the Community and Language Supports Programme under Area for Action 2: An Ghaeltacht in the Government's Action Plan 2018-2022 as part of the 20 Year Strategy for the Irish Language.
"Déanfaidh €50,000 difear mór do CLG Naomh Muire agus iad ag fáil réidh le Comórtas Peile na Gaeltachta a reachtáil," dúirt an tAire.
"Déanfaidh tacaíocht ar obair agus thógra mar seo difear mór don phobal a bheas le feiceáil agus le mothú sna blianta fada amach romhainn."
Mr McHugh added: "I would also like to commend Phil Ward and all the other volunteers and management at the club for the efforts they put in locally and in securing the Comórtas.
"Funding supports like this are about making a lasting difference to local communities and I have no doubt the impact of this will be felt for years to come.
Tags: