McDonald's in Letterkenny is preparing for a big occasion this week as the legendary Smarties McFlurry makes a comeback. 
The classic dessert has not been on the fast food chain's menu since 2015. It was a much-loved staple ice cream of young and old, which sparked outrage and petitions when it was discontinued.
Now, thanks to the new 'Great Tastes of the World' promotion, the Smarties McFlurry is back at the golden arches this week.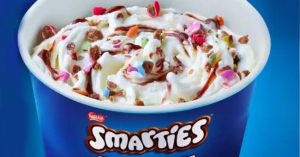 The McFlurry returns to Letterkenny on Wednesday September 26th for a limited number of weeks only. The 'Great Tastes' promo will also see the introduction of new burgers to spice up the menu in the coming weeks.
This is just one of the exciting things happening at McDonald's Letterkenny. The restaurant currently has BRICKS on the menu too – for a very special cause!
Customers are being invited to help build the new Ronald McDonald House at the new National Children's Hospital in Crumlin Dublin.
For €1 in store, you can buy a brick and help provide home comforts for seriously ill children and their families.
So, the next time you pop in for a McFlurry, Happy Meal or burger, why not help make a difference and add your name to a building block.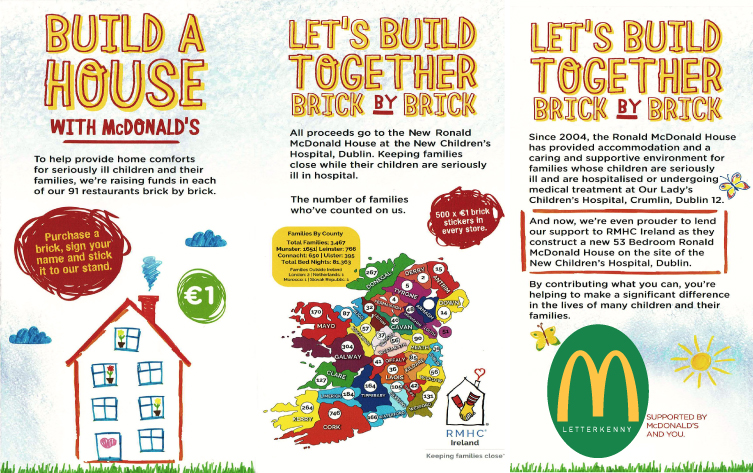 ---
Sponsored Post
Tags: