Obituaries
ONE OF DONEGAL'S BEST-KNOWN REPORTERS DIES
One of Donegal's best-known Irish language reporters has died.
Fred (Freddie) Coll, from Middletown, Gaoth Dobhair, was one of Radio na Gaeltachta's first journalists back in 1972.
He worked at the station for more than 20 years.
Mr Coll (Feardorcha O Colla) was also involved with Udaras na Gaeltachta and was involved heavily with the local community including the local GAA scene.
He also stood for Fianna Fail in the local elections.
DEATH OF FORMER COUNTY COUNCILLOR
The death has taken place of former county councillor and school principal Paddy Kelly from Falcarragh.
Mr Kelly was a member of Independent Fianna Fail who served with distinction for many years and was a major supporter of the Blaney movement.
He successfully contested the local elections in 1999.
Among his many roles, he served on the board of Udaras na Gaeltachta.
SADNESS AT SUDDEN DEATH OF VIDEOGRAPHER AND CELTIC FAN NEIL
There has been huge shock in The Rosses and further afield at the sudden passing of Neil Greene.
Neil, 68, will be remembered for his devotion to Glasgow Celtic FC and for being one of Donegal's first videographers.
He set up his company, Video Eran, in the 1980s and will be remembered for his professionalism and courtesy.
Neil, who specialised in weddings, will be fondly remembered by hundreds of couples across Donegal for whom he captured their special day.
Neil would also have carried out commercial work and videoed many events big and small in Donegal.
He lived in Loughanure for almost 30 years having moved from Glasgow with his wife Tess.
He is also survived by his four children Maureen, Caitriona, Roisin and Neil.
Neil was a very loyal Celtic supporter and attended many matches at Parkhead over the years and would have supported all local Celtic events.
He divided his time in recent years between Loughanure and his second home in Tenerife with wife Tess.
Neil was also close friends with Daniel O'Donnell, his mum Julia and sister Margo
Our sympathy is extended to the Greene family at this time. RIP.
SADNESS AS DONEGAL WOMAN DIES AGED 106
THERE is great sadness across the county today following news of the death one of the oldest inhabitants.
Mary McGee from Galdonagh in Manorcunningham passed away in her 106th year at Hillcrest Nursing Home.
Removal and funeral arrangements will be confirmed later once her remains are released by funeral directors.
SAD PASSING OF LETTERKENNY WOMAN TERESA COLLETTE SHERIDAN
The death has taken place at Hill Crest House, Long Lane, Leterkenny of Teresa Collette Sheridan, 3 Wolfe Tone Place, Glencar, Letterkenny.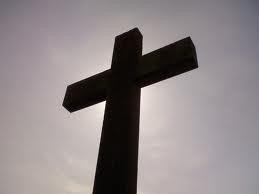 Reposing at Hill Crest House at 4pm today with removal at 6pm to her late residence.
Funeral from there at 10.15 am on Saturday to St.Eunan's Cathedral for 11am Requiem Mass.
Burial afterwards in Conwal cemetery. Family Flowers only donations in lieu to Hill Crest House Comfort Fund.
Family time from 10pm to 11 am also on the morning of the funeral.
OBITUARY: THE LATE IRENE KUEBLER
KUEBLER, IRENE J. 66 - of Galloway passed away November 10, 2012 at her home. Irene was born in Donegal Ireland. She was employed at Irish's Grill House Cafe. She was of the Catholic faith and enjoyed cooking. Surviving are her significant other Jack Smith of 30 years; her step children Janice and Johnny; her step grandchildren Annastasia, Alexandria, Johnny, Tyler and Matthew; her siblings Bob Browne of England, Kathleen Harron and Ernie Browne both of Ireland; her nephews William, Stuart, Nickolas, John, Philip and Steven and her niece Janice. She will be missed by all her friends who loved her. Private arrangements have been entrusted to Wimberg Funeral Home in Galloway, NJ.
SADNESS AT THE DEATH OF JAMES 'COOKIE' BOYLE
The death has occurred today in Letterkenny General Hospital of James 'Cookie' Boyle, Annagry, aged 81 years, one of West Donegal's best know footballing stars from years gone by.
Mr Boyle and his wife also ran the famous 'Cookie's Shop' adjacent to the family home at Factory Square, Annagry for many decades.
He is survived by his wife Breid, and four sisters.
Remains leaving the Chapel of Rest, Letterkenny Hospital at 3 p.m. going to his late residence at Factory Square, Annagry.
Removal from there on Monday at 11.30am for 12 noon Mass at St Mary's Star of the Sea Church, Annagry, followed by burial in the new cemetery.
House private from midnight to 9 a.m.
Family flowers only, donations if desired to ICU Letterkenny General Hospital care of Stephen O'Donnell & Sons Funeral Directors or any family member.
Pat the Cope Gallagher said that there is a dark cloud over West Donegal and in particular over the GAA world since the sad news of Cookies death broke this morning.
"Cookie was one of my heroes when growing up . I saw him play over many years having acted as Ball Boy to many Great Dungloe Teams.
"Cookie was the Number 6 on the Dungloe Team that won the County Championship in 1957 and 1958. He won a League title in 1956.He also played against Gweedore in the 1961 Final
"He played on numerous accessions for Donegal. He has rightly been described as one of the great Gaelic Footballers of his time," said Pat The Cope.
DEATH OF JIM RANKIN, TRENTAGH, LETTERKENNY.
The death has taken place of Jim Rankin of Clooncarney, Trentagh, Letterkenny at St.Joseph's Hospital, Stranorlar. Removal tomorrow Thursday, January 26th at 2pm to his late residence. The funeral service will be to Trentagh Presbyterian Church on Saturday, January 28th at 2pm will burial in the adjoining cemetery afterwards. The house is private please from 11pm until 10am on the morning of the funeral. Donations in lieu of flowers to St Joseph's Hospital or to Charlie McClafferty, Undertaker.
DEATH OF OWENIE MCCAFFERTY
The sudden death has occurred today Sunday in Letterkenny General Hospital of Owenie Mc Cafferty of Ranafast.
Removal from the new Chapel of Rest today Sunday at 4 p.m. going to his late residence at Ranafast.
Removal from there on Tuesday morning at 10.30 a.m. for 11 a.m. Mass in St Mary's Star of the Sea Church, Annagry with burial in the new cemetery.
House private from 12 midnight to 9 a.m.
He is survived by his wife Sarah, four daughters, Máire, Eileen, Siubhan and Ann, three sons, Pádraig, Hugh and Niall (actor in TG4's Ros na Rún drama)
BUNDORAN COUNCIL TO RAISE PLIGHT OF UNDOCUMENTED IN US WITH PRESIDENT
Bundoran Town Council is planning to go straight to the top in their efforts to raise the plight of Donegal people living in America.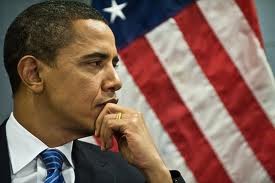 The council is writing a letter to the American Embassy in Dublin highlighting the need for rights for the undocumented living in America.
They are hoping the letter will be passed on directly to President Barack Obama when he visits here next month.
It follows a recent discussion held at council level during which the conditions faced by many Donegal people now living in America were highlighted.
Sinn Fein Cllr Michael McMahon says it is an issue which has been on the agenda for a long time but it still needs to be pressed home now probably more than ever..
Fine Gael Cllr Denise Connolly proposed the letter be sent to the American Embassy asking that it be given directly to President Obama.
Ends
If you would like to include an obituary on Donegal Daily, please fill the below form with the details.