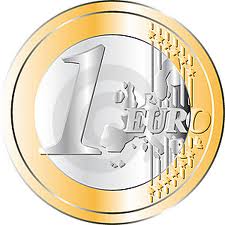 THURSDAY 4PM LATEST: Euro recovers again against sterling to 84.6p.
RETAILERS in the county are hoping for some festive cheer – thanks to a generally weaker euro.
They're hoping the stronger pound will keep more people in the main shopping towns south of the Border this Christmas.
Shopping traffic in Donegal Town and Letterkenny has been busier in the past week than in the same period last year – only halted by weekend blizzards.
DonegalDaily.com has learned that the number of Donegal-registered cars in Derry's Foyleside centre are down on last year as more people choose to shop locally.
And Enniskillen businesses are reporting fewer customers from the South this year.
We have also learned however that retailers in Letterkenny have failed in their bid to get proper pedestrian crossings in parts of the town.
The request has been refused by the town council!
Meanwhile thousands of middle-income families in Donegal will be hit by the IMF/EU bailout, a local businessman has warned.
Jimmy Harte, a Labour Party activist and businessman, says many families will see their incomes slashed as the Government attempts to take six billion euro out of the economy.
"The economy of Donegal is full of vibrant and hard-working small businesses, farmers, public servants, and many more individuals who worked to make this county a proud place to work and live in," said Harte today.
"However, we have the biggest challenge to face in the history and what the country is crying out for is leadership to navigate our way out of what is a frightful situation.
"As a business person myself I know the difficulty of maintaining jobs in good times but in recessionary times it is worrying to staff and unless we get a stable government in place soon, the confidence of Donegal people will ebb away."