DANIEL O'DONNELL says he will never stop meeting his fans after shows.
The millionaire singer says it's his fans who have made him and he will never stop getting to know them on a personal basis.
Daniel, who appears on tonight's Late Late Show (FRI), is renowned for knowing thousands of his fans around the world by their first names.
"It was the same when I was doing the dances 25 years ago. I think it's a great thing for the singer to have that connection with the audience.
"It's the people who allow us to do the shows and have the career so I think it's little enough to meet people," he said.
But the Donegal man, who turns 49 on Sunday, said he doesn't meet people just to sell tickets for his concerts.
"I don't say to myself 'If I don't go out and see people, they'll never come and see me again'. It's a thing that you enjoy meeting the people.
"It's a very positive situation because people are there because they want to be there and they want to hear the songs. It's very easy to do it," Daniel told Highland Radio.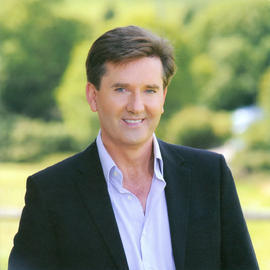 Daniel admitted that although he made it big in England and around the world, he doesn't think it would have been as easy today.
"At the time I went out I was lucky because it was quite easy to get played on the radio, not easy but easier than it is now.
"Like Radio 2 would have played a lot of the songs I released. But now it's more difficult. I think it's much harder to get our type of music played on radio. So for people starting out it's not as easy to get heard," he said.
Ends
MMMM