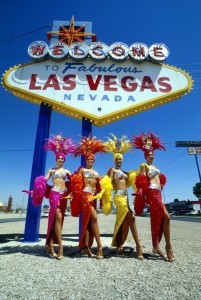 POSTERS TO AN Irish-American website have reacted to a story on increase emigration from Donegal – by suggesting we cure our economic ills with brothels and casinos!
The outrageous suggestions are debated on the Irish Central website following a report on how people from this county are being forced to travel to the USA and other countries for work.
The reaction is set to cause a storm of protest – especially as the poster also described tourists with carvans at Rossnowlagh as 'knackers'. The post was still online this morning.
One blogger reacted to the Donegal economic crisis like this: "Nobody to be left there but the Clannad crowd and the gay, Irish language poet,Cathal O Searcaigh of Fairytale of Kathmandu fame.
"Anyone familiar with the song "The Hills of Donegal"? The lyrics talk about building a wall to keep the people out of Donegal; better yet, building it would keep them in.
"The real solution to unemployment in Donegal might be in the words of the chorus: Casinos, chicken ranches, I'd legalize them all We'd have our own Las Vegas in the hills of Donegal Yeah, Las Vegas in the hills of Donegal.
"Think about the boost to tourism: jobs, new restaurants and hotels, A veritable Monte Carlo, unfortunately with lousy weather. Wait a second, John Gormley of the Greens could get the EU to concentrate all global warming in Donegal.
"Rossnowlagh Beach could be the Malibu of Ireland, once you cleared out the knackers in the caravans. Just think of the possibilities."
Another poster to the site reacts: "That's good…..Their could be legalized brothels (tho that would give jobs to Africans and Russians–not Irish). Gambling, too, though I don't think there's a single race track in the entire county.
"Still, they could have slots, blackjack etc. And they could bus in punters from across the border. I've been in places like Reno, Vegas, Atlantic City. Donegal can match them. Plus, since that's an indoor lifestyle, it wouldn't matter if it was howling rain outside, just like it doesn't matter if it's 110 on the street outside the joints in Vegas. And maybe an Irish language casino sa Ghaeltacht. You're on to something."
Ends