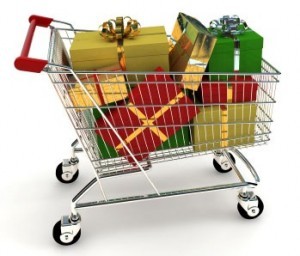 TRADERS IN the county reported a record shopping weekend as better value and the good weather combined to make it a mega-shopping weekend for Donegal!
After a fortnight of snow and ice, traders were reporting huge trade throughout the county -with traffic chaos at times in Letterkenny and Donegal Town.
The slide in the euro also meant more people stayed at home to shop this year – and with new weather warnings for later this week, many people were taking advantage of the thaw.
Shopping fever replaced cabin fever – and temperatures of +10C…25 degrees higher than on some nights last week.
In the new Dunnes in Letterkenny and in Tesco in the town, there was evidence of panic-buying as shoppers loaded trolleys with turkeys, brussel sprouts and booze.
Predictions of the return of the Big Chill next week also had thousands of shoppers queuing to buy presents at many stores on Main Street and in the Retail Park.
"Christmas shopping was delayed this year so we had expected to see an influx of customers to Letterkenny this weekend," said Toni Forrester, boss of the Letterkenny Chamber of Commerce.
"There is great value and top brands in Letterkenny this year and it was also great to see some shoppers from the North enjoying what Letterkenny has to offer."