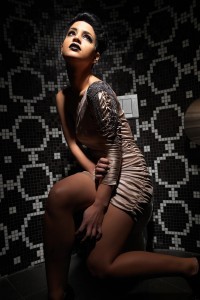 THE COUNTY may be buzzing with news of Rihanna's gigs in Ireland next year, but it's a gorgeous Irish girl with Rihanna's stunning looks who is bringing a sexy new look to Letterkenny
Seana-Marie Chang, 22, is being tipped as the next big thing.
Little wonder then that top new Irish brand Boutique snapped her up to be the face of their launch at local chain Tempest at the Letterkenny retail park.
Kerry-based Boutique features quirky brands like Jarlo, Original Vintage, Rare, Secret Weekend, Rave, Sugar Hill, Religion, Jolaby, Fever, Darling and Marc B.
And of course Seana-Marie was thrilled Tempest are bringing the unique clothing to Letterkenny
"People do say I look a bit like Rihanna and it's good craic to be honest.
"I was delighted to get the Boutique gig because their clothes are gorgeous and they gave me so many beautiful outfits to keep. It was brilliant.
"I'm keeping my feet on the ground and just enjoying myself. And I'll be in the queue tomorrow to get my tickets to see the real Rihanna."
The exclusive Boutique range is only available in the North West at Tempest in Letterkenny.