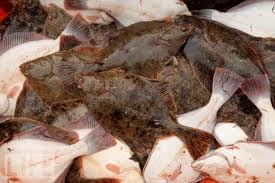 THE ORGANISATION which represents fishermen in Killybegs and Greencastle has welcomed new annual fishing quotas agreed in Brussels.
The Federation of Irish Fishermen said there had been a "successful defence" of many quotas but there had been some tough cuts too.
FIF chairperson Eibhlin O'Sullivan said: "The Commissions Proposal for splitting the quota for Prawns, which would have led to untold operational difficulties, was not implemented and the quota cut was confined to 3%.
"We are also relieved that the Council did not proceed to introduce cuts on allowable fishing days off the southeast coast but has given space for an Industry led Management Plan which is in development with strong impetus from the Federation."
The Federation said there had been effective efforts by Minister of State for Fisheries Sean Connick in securing the vital Hague Preferences which ensure that Ireland receives a greater share of quotas for key stocks.
Important increases in Haddock and Whiting in the Celtic Sea reflect the scientific analysis of considerable improvements in the state of these stocks which is a welcome development for fishermen.
There will however be a further 25% cut for 2011 in Demersal (Whitefish) fishing opportunities and Cod quotas in the Irish Sea and the North West – however Irish vessels will get the majority of that quota.
They welcomed the fact that Ireland has secured 67% of the quota now placed on a newly developed fishery for Boarfish, although there remains a major challenge for the European Parliament in early 2011 to put through revised Regulations needed on mesh sizes to give effect to the share-out in 2011.
They also welcomed another increase of 30% in the Celtic Sea Herring quota for 2011.
Pat The Cope Gallagher has welcomed the deal, saying the massive share in the lucrative Boarfish quota will help Donegal fishermen.