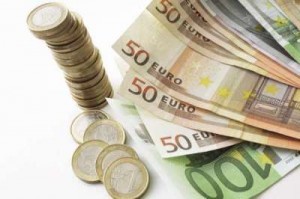 EXCLUSIVE UPDATE: DOZENS OF investors in a dodgy get-rich-quick scheme are set to meet in north Donegal tonight with the man who sold them the investments, donegaldaily.com can reveal.
The foreign national has told friends that he will go face-to-face with investors at the premises in a few hours time. A number of his sales people are also expected to attend.
Those investors have been in a panic since this website broke news on how the Garda National Fraud Squad had raided a number of premises as part of an investigation into the investments.
Detectives were acting on a tip-off from German and Estonian police forces who believed the scheme was illegal. Detectives are following a definite line of inquiry.
Earlier we learned that a group of investors have spent the last 48 hours stalking premises of the foreign national crook behind the scheme and the homes of some of those who sold investments.
And just in case there is any doubt, Garda sources have again confirmed to donegaldaily.com that they are investigating the man behind the scheme AND those who sold investments.
There is growing anger amongst those who have invested heavily in a scheme which they were told would make returns of up to 40% over just two months.
Garda detectives believe the crook is taking a massive gamble – they believe the crook thinks he can get away with the greatest swindle ever in Donegal because so many of the investors may have put in money they hadn't otherwise declared to the Revenue.
"It's the perfect crime," one investor told us at a meeting in Ballybofey today.
"He has taken in money from people he believed wouldn't going running to the Guards if that money disappeared.
"But he has got this wrong if he and his so-called friends think they are going to get away with it. Let's just say there's a lot of boys running about the county at the moment and they're not very happy.
"I was told there would be a solution to all of this but there has been no solution and we haven't had our money back.
"And a lot of investors I know have put in legitimate cash investments so there's no problem cooperating with the Guards."
We now know that up to 90 investors are waiting on returns worth jointly between €5M and €8M.
The National Fraud Squad is leading the inquiry but this has led to other investigations by CAB and Revenue Commissioners.
Another investor we met today was visibly shaking with anger as he told us: "I feel robbed. He might as well have put a gun to my head and robbed me."
This evening he told us: "This is the first I've heard of this meeting. I wasn't invited but I will be there looking for my money."