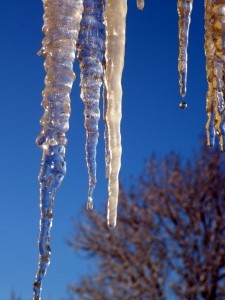 HERE WE SNOW AGAIN across Donegal this Monday morning with weather warnings, schools closed and dangerous roads.
Roads across the county are said to be hazardous once again with some tailbacks around major towns. Secondary roads are impassable in most areas.
Although council gritters were once again out in force, but starved of salt by the NRA only 300km of main roads are being properly treated.
And thousands of families who live away from the main routes will struggle today yet again in the worst weather crisis to hit Donegal in a generation – with -18C recorded locally last night.
The weekend was a disaster for businesses. Trade was down by 50% – and many pubs and clubs were half-empty on a weekend when traditionally they are packed.
Many people appeared to have listened to the advice of Gardai and the council with hundreds of Christmas parties and events being cancelled over the weekend.
There were fresh snow falls in some northern and western parts of the county overnight.
Shafted by the central Government and the NRA, Donegal was once again left without adequate salt supplies – and businesses suffered as shoppers stayed at home on what should have been the busiest shopping weekend of the year.
Council senior Engineer Vincent Lynn said his staff have done their best.
"The main roads are passable with care and that's only because staff have been out all night. We are doing the best we can," he said.
At one stage Army personnel took to the streets of many towns in an attempt to clear footpaths.
But it was a weekend to forget for businesses and communities.
School concerts and carol services – so part of normal life at this time of the year – have been cancelled.
A thaw may be on its way this Thursday or Friday, but somehow Christmas just doesn't feel the same this year.