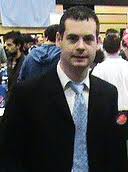 NEWLY-elected Donegal South West TD Pearse Doherty was one of the main guests of Pat Kenny on last night's edition of The Frontline – and used the opportunity to attack Fianna Fail.
The Sinn Fein man was reacting to an extraordinary Prime Time Investigates programme broadcast earlier on RTE1.
In the final episode of this series Rita O'Reilly examined what top NAMA developers have been doing with their assets and lifestyle.
The reporter revealed how the lifestyles of developers hasn't changed – prompting Doherty to compare how ordinary people were being cut off by the ESB and losing their homes, while developers still had their homes and helicopters.
RTE focused on the top developers whose loans have gone into NAMA. Some are still in denial about the bailout of their loans while others have legally transferred extraordinary assets to their wives.
One has moved two homes in Kinsale into the name of his wife.
Doherty described that as 'obscene' and accused the Government of failing to deal with the economic crisis.