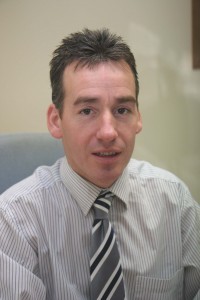 FORGET ABOUT THE iPad or the iPod – a book written by a local journalist is top of the charts this Christmas.
Donegal Sporting Heroes – written by Donegal Democrat deputy Editor Ciaran O'Donnell – has been so popular, there are only a few left.
And a second edition will have to be printed in the New Year.
"It's exactly a year since I started planning the book and I'm delighted at the positive response it has received," said Ciaran today.
 
"Around 400 copies of the book were sold on the launch night on November 5th in Letterkenny and it looks like a second print will have to be looked at in 2011.
 
"We printed 1,200 copies and the last hundred of those are being distributed to various outlets in Donegal this week.
 
"My fee from the book will be shared by two children's charities – the Northern Ireland Cancer Fund and Barretstown Castle in Co Kildare and it's a decision I'm so glad to have made. I believe the charity element certainly added a whole new dynamic to the book."
The leading Letterkenny journalist – and athlete in his own right – spent hundreds of hours putting the book together.
But was it all worth it?
 
"Writing a book about ten of Donegal's finest sports people was a great experience and all were a pleasure to work with," said Ciaran.
 
"I think it was important that their life stories have been put on the public record. Their honesty, commitment and dedication is truly inspirational."
 
Donegal Sporting Greats is a 125,000 word publication which also includes over 100 photographs and is on sale in all leading newsagents and bookshops, priced €19.95.