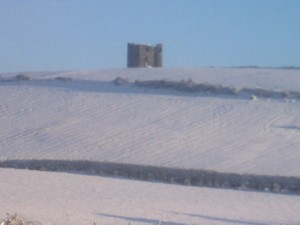 CHRISMAS DAY WEATHER UPDATE: The roads around Donegal are treacherous again today – though temperatures overnight were once again -12C and below.
Please be careful on the roads again today – it might be Christmas Day but please pay attention when you're out and about.
Also be careful in and around church car parks.
The good news is that all water supplies should be back on throughout the county all weekend.
And there is a limited bus service operating between Dublin and Donegal Town and Dublin and Letterkenny in both directions today in a bid by Bus Eireann to get the last of those caught by the weather home.
However snow is forecast for some areas later today with more snow showers tomorrow – before the thaw kicks in.
Enjoy Christmas. Hopefully it will be all white!
donegaldaily.com