UPDATED: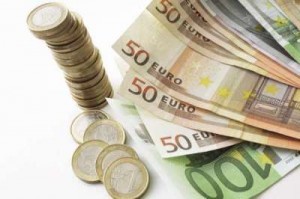 IT'S NOW feared that hundreds of people will lose their money as a result of the great Donegal swindle – and it goes much further than first thought.
Dozens of investors in County Tyrone, County Fermanagh and County Derry also bought into the get-rich-quick scheme.
We have been made aware that four investors from Tyrone drove to Donegal at the weekend to 'look' for the foreign national crook who swindled them out of tens of thousands of pounds.
And last night one Donegal investor who was promised his money back told us: "I have now realised that I will not be getting any money back. It was promised over and over again in the past few weeks and I was told donegaldaily.com had got it wrong. Now I've been told you got it right and I have lost everything.
"We just can't believe what has happened. It was all I had. I know there are other boys owed hundreds of thousands of euro and they'll never see it. But I had put every cent into it."
Another source revealed the Tyrone end of the scam.
He told us: "It was sold by a very good man who believed in the scheme. He is devastated and there's a right few boys prepared to forgive him – but not the boy at the top of this scam.
"Let's just say there are a few guys running around Donegal looking for their money back."
MORE TO FOLLOW