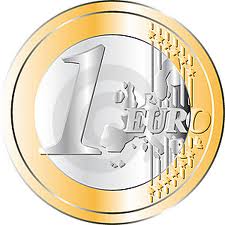 UPDATED: IT'S NOW feared that hundreds of people will lose their money as a result of the great Donegal swindle – and detectives in SIX European countries are hunting down TEN MILLION EURO.
Yesterday we revealed how dozens of investors in County Tyrone, County Fermanagh and County Derry also bought into the get-rich-quick scheme.
We have been made aware that four investors from Tyrone drove to Donegal at the weekend to 'look' for the foreign national crook who swindled them out of tens of thousands of pounds.
Now we can also reveal that Gardai are stunned by the amount of money involved in the so-called Ponzi scheme – and are on the trail of ten million euro, most of it invested by people in Donegal.
Today a reliable source who has given us information in the past four weeks since we broke the story told us: "This man (the crook) has roped in so many people it is incredible. There is at least ten million missing.
"He recruited well-known people in Donegal to convince people to invest. There is even a Garda owed money.
"Now it appears he has done the same across the Border in the North. One of his Tyrone sales people is a good religious man who is horrified that he too has been caught out by a scheme which he believed involved buying liquidated stock and selling it on at profit. He had no idea it was a scam."
Yesterday one Donegal investor who was promised his money back told us: "I have now realised that I will not be getting any money back. It was promised over and over again in the past few weeks and I was told donegaldaily.com had got it wrong. Now I've been told you got it right and I have lost everything.
"We just can't believe what has happened. It was all I had. I know there are other boys owed hundreds of thousands of euro and they'll never see it. But I had put every cent into it."
The crook behind the dodgy scam has pocketed a huge fortune and plans to hide behind the law to cover himself – telling investors to sue him if they want their money back.
He is claiming the scheme was legitimate and just went badly wrong.
However detectives believe there is fraud involved and have evidence we have been told shows with '100 per cent certainty' that it was indeed a scam.
* Information can be sent in confidence to info@donegaldaily.com. Would the four people who left messages yesterday please get in touch?