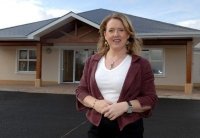 SENATOR CECILIA KEAVENEY is being urged today to make a public statement on why she wrongly claimed overnight accommodation expenses on FOUR separate occasions when she was actually out of the country.
The Fianna Fail politician was contacted three times about her expenses – after claiming overnight expenses when she was away on official Dail business.
She wrongly claimed €140 for each of nine nights. On those different occasions she was in PARIS, ISTANBUL, BELFAST and STRASBOURG – when her accommodation was already paid for!!!
The revelations came in documents obtained under the Freedom of Information Act.
Today anti-VRT campaigner and general election independent candidate Ryan Stewart called on Ms Keaveney to 'clear the air' – and called for an overhaul of the expenses system.
Stewart told donegaldaily.com: "Senators payments are lower than TDs, however if Senator Keaveney had to provide receipts for the periods she had attempted to claim for when she was out of the country, she would obviously have known that the receipts did not exist and would not have been in a position to claim, saving her some embarrassment in national newspapers."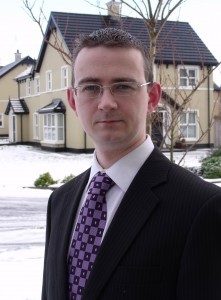 And Mr Stewart asked: "Does the Senator keep a diary to keep track of her appointments or her movements?"
The campaigner fumed: "While we are encouraged to tighten our belts, and accept social welfare and other cuts as being in the national interest, the expenses system encourages greater expenditure and it is out of date.
"The travel and accommodation allowance of €37,850 for those living 330km or more from Leinster House is excessive, and amounts to over €300 a day, for a TD filling the attendance requirement of 120 days for the maximum allowance.
"There is also a second unvouched payment of up to €15000, to cover phone calls, advertising and printing, or if you decide to provide proof of expenses, you can claim even more, up to €25700! Then there are additional allowances for various committees and so on.
"The latest figures on expenses claims shows how completely out of touch with reality life in Dail Eireann has become. It is ridiculous to think that unvouched expense claims are still common practice.
"In the private sector, if you have a legitimate expense to claim for, you provide a receipt for it, and if you don't have a receipt you generally have a fight on your hands to prove you are entitled to it. Because of the system, we also do not know what the claims are being made for."
Stewart says the system is not transparent enough to give the public any trust or confidence is our elected representatives.
He said if he is elected in March (the general election will be on March 11th according to Fianna Fail sources) he will put his expenses online every month.