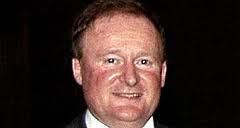 A Donegal judge has slashed his working hours after he suffered a health scare.
Judge Sean McBride, a former solicitor from Moville, is the Justice for the Cavan/Monaghan region.
The no-nonsense Judge is known for his radical approach to the law and has greatly reduced his court lists in the area.
He regularly sits until late in the evening hearing various cases.
But now the former Fianna Fail member has decided to cut back his working hours in health grounds and will not sit on the bench after 4pm.
The controversial Judge pulls no punches and had to apologise after he called Tyrone people "thick."
He also he was forced to apologise after saying he would blow the head off intruders if they broke into his home.
He made the remarks as he sentenced a man for stealing from a pensioner's home.
The judge was also criticised last year after saying he was offended by the use of Londonderry and suggesting he was not sure how to spell it.
Ends