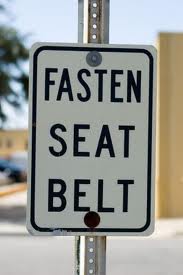 The Donegal Road Safety Group is threatening to take school bus passes from secondary school students unless they belt up.
The moves comes after a spokesman for the group says it now has evidence that as few as just 10% of pupils in the county are wearing safety belts on school buses across the county.
And now Road Safety Officer Eamonn Brown said they may be forced to introduce some 'tough love' to ensure pupils belt up and remain safe.
"We have spoken with a number of youth groups and they have carried out some unofficial research into how many students are wearing belts on school buses.
"It's a little better on primary school buses but the level of compliance on secondary school buses is very bad. The information we are receiving is that as few as one in ten pupils are actually wearing their safety belts on buses," he revealed.
Mr Brown said regular checks are carried out by Donegal County Council and the Gardai in a bid to ensure the safety laws are being followed.
However he admitted that it is almost impossible to enforce the law.
"When we put up checkpoints, the pupils will hurry to put on their belts but as soon as we're gone they'll take them off again.
"We need to show them that it's not cool to travel without having a seat belt on. We don't want to even think about having another situation like we had in Meath a couple of years back when some pupils were killed there," he said.
At present there are no figures available from the Road safety Authority on seat belt compliance levels amongst schoolchildren using buses.
And Mr. Brown added that, while it was a last resort, they may have to confiscate the school bus tickets from pupils who refuse to belt up in the short term.
"It's very much a carrot and stick approach. But, while it will be a last resort, we will be forced to take bus tickets from pupils who continually refuse to wear their safety belts.
"It's an option that's there. We are loathe to go down that route but if it's a case that it saves a life, then so be it," he said.