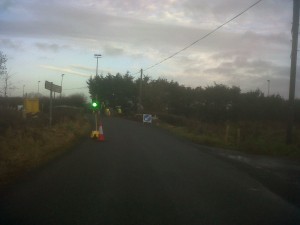 COUNTY council emergency teams are today trying to fix a bridge which partially collapsed for the second time in a year.
A one-way traffic operation is in place at Barrack Bridge, close to the football pitches at Ballyare.
Part of a wall at the bridge has fallen into the river below.
Engineers are at the site and repairing the damage.