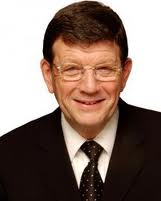 FINE GAEL leader Enda Kenny has given Sinn Fein in Donegal a letter guaranteeing them his commitment on the A5 dual carriageway project – if his party gets into Government.
The letter was sent to Donegal resident and West Tyrone MP Pat Doherty.
In the letter Deputy Kenny assures Sinn Fein of Fine Gael's commitment to the A5 project as well as improvements to the N14 and N2 roads in Donegal and Monaghan.
News of the letter has been welcomed by Colr Padraig MacLochlainn who is Chairperson of Donegal County Council's Roads and Transportation Strategic Policy Committee.
It followed Sinn Fein's concerns that Fine Gael and the Labour Party were not fully committed to the vital road link between Derry and Dublin which will drastically cut drive-time between here and the capital.
Sinn Fein also revealed they have met with Labour Party spokesperson on Transport, Joe Costello, TD, whom he said also assured them that his party was not opposed to the Irish Government co-funding the A5 project.
"We have now also met with Deputy Joe Costello in Dublin and he has clarified that both he and his party are not opposed to the project but he wishes to examine various options with the National Roads Authority as to how the Irish Government could make their financial contribution to the project over the next four years"
"It is critically important that all political parties unite on the need for and the right of the people of Donegal and the North West to enjoy the same roads infrastructure as elsewhere on the island," he said.