Senator Brian O'Domhnaill has demanded that Transport Minister Noel Dempsey come into the Seanad and explain why Donegal was left high and dry during the recent cold snap.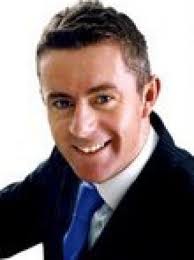 The Fianna Fail Seantor slammed his own Minister and the National Roads Authority for not having enough salt to treat Donegal's roads.
He fumed "The National Roads Authority did not adequately forward plan or anticipate properly in con-junction with the Mét Office the volume of salt supplies required.
"Donegal County Council did not have an adequate supply of salt available from the NRA to even treat the designated routes in the County – this is simple not acceptable."
"The NRA should have the required volume of salt supplies in storage ahead of any cold weather snap."
"I have requested that the Transport Minister should attend the Seanad to debate the issue of salt supplies and also the matter of the need for the NRA to make additional monies available to Local Authorities to repair roads which have been severely damaged during the bad weather." ; said Ó Domhnaill.