UPDATED: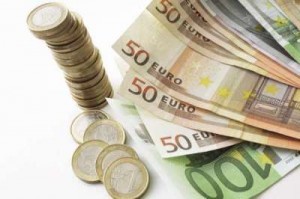 A VICTIM of the great Donegal swindler has told us tonight that he has once again been given more excuses as to why he is not getting his money back.
In fact, it's the same excuse as the last SIX excuses: "Our lawyers are working to freeze assets from accounts!"
Earlier this week donegaldaily.com exclusively revealed that investors had met at a Donegal hotel and were told they would get more information on their cash today.
But a source told us: "I'm afraid it's another excuse. I was hoping against hope that this would be it, but deep down I knew this was rubbish, some story about money tied up in investments and frozen accounts. I should have known better. It's no surprise really."
Earlier today, in yet another exclusive revelation, we revealed that the number of people scammed in the Ponzi scheme is much higher and more widespread than first thought.
At first it was thought that just Donegal people had been cleaned. The roly-poly crook was based here in the county.
Then we revealed there were investors in Tyrone and Derry.
But last night we also learned there are more swindled people in Belfast, Galway, Sligo, Mayo, Clare and Dublin.
And a well-placed source told us: "Frankly I'd be very surprised if this latest promise is actually met by this man.
"He has hoodwinked everyone."
With the number of investors growing, many people will lose out.
One of them – owed €50k – told us: "I've given up on my investment. I believe we might get something back if this man thinks he can avoid jail by doing so, but I seriously doubt it."
email info@donegaldaily.com