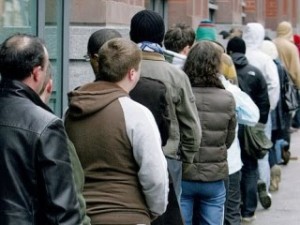 THE COUNTY may have record unemployment – but not enough Donegal people applied for government jobs recording this year's census, it was revealed today.
In fact a local politician has managed to persuade the department behind this year's Census to re-advertise positions which could bag those chosen more than €2k!
Donegal South West Senator Brian Ó'Domhnaill has welcomed the decision of the Central Statistics Office (CSO) to re-open the recruitment process for Census Enumerators in Donegal.
"Recruitment officially closed after 15,000 applications were registered online. However, the CSO didn't get enough applications from people in Donegal. I contacted the office and it confirmed that it would reopen the recruitment," explained Senator Ó'Domhnaill.
"It gives people in Donegal a second chance to consider this great job opportunity. I strongly urge those who are seeking work to apply, so they can gain valuable experience and get back on to the jobs market.
"There is only a short window available, as applications close at midnight tonight. The job involves a minimum of 25 hours per week between March 8th and May 13th this year, mostly in the evenings and at weekends. Successful applicants will be fully trained and paid an average of €2,200. A mobile phone and other material will also be provided," said Senator Ó'Domhnaill.