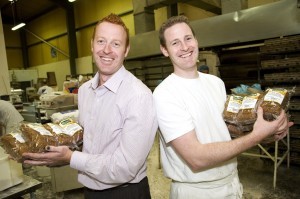 THE BROTHERS behind a bakery which went bust have failed to save the company.
A liquidator was today appointed to O'Donnell's bakery in Laghey.
It comes following a creditors meeting involving the Directors of the company earlier.
The Liquidator Patrick McDermott, from Letterkenny will now try and sell the companies assets. He will also be going to attempt to sell the good will and customer base of the company with the Highland Bakery interested.
The Letterkenny Bakery has already offered some of the 15 O'Donnell's workers positions.
Mr. McDermott says he is currently compiling figures to speak to possible buyers or parties
He says he will be trying over the next few days to sell the 'good will' of the company if possible.
The 15 existing workers will be entitled to redundancy from the company through the liquidation process and any arrears of pay will be covered by the state insolvency fund.
The brothers behind the company, Charlie and Eamonn O'Donnell, ceased trading at their Laghey-based business on Christmas Eve.
Highland Bakery has been using the brand since while directors of O'Donnells called the luiquidator's meeting.
A spokesman for the O'Donnells said last week "There are several interested parties and our main priority is to safeguard jobs."
The company was run by brothers Charlie and Eamonn O'Donnell – and was founded by their father and uncles in Ballyshannon in 1969.
Last year the company won a coveted Great taste award in Britain.
Today a friend said: "Charlie and Eamonn are devastated. They are decent lads and have tried their best for the 15 workers at the bakery."