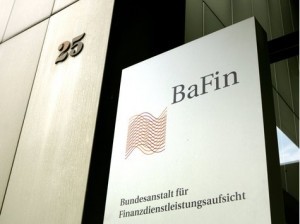 UPDATE: TOP financial invesigators inside this building in Germany may hold the key to bringing the crook behind the Donegal investment scam to justice, we can reveal today.
For this is the headquarters of BaFin – Germany's Federal Financial Supervisory Authority.
The experts at BaFin helped to stop the conman making more money on the back of the more than 220 cheated investors.
We understand the investigators are forensically trawling through hundreds of documents as they continue to liaise with fraud squad cops here and the Financial Services Authority in London.
Sources there have told us that 'there is no way' any investor will be receiving refunds from the crook or those who represent them.
In fact any monies seized from frozen accounts or assets would only be returned by the financial authorities in the countries affected.
And another source told us: "We are concerned about the information being relayed by email and in hotel meetings and by some people who are handling accounts for others.
"The power to resolve this no longer rests with the man behind this scheme. It appears to us at least that the main suspect in this financial crime continues to be able to persuade his representatives that the money is coming. I'm afraid this is a lie.
"I would urge anyone affected to contact Gardai as a matter of urgency to register a complaint as this is the only way any 'investor' has a chance of recovering any funds.
"I cannot be more clear than this – any promises of payments, next week, next month or next year from this extremely clever conman, or those who still believe him and represent him, are a complete load of rubbish. It is lies."
* Would the three people we spoke to over the weekend please contact us again through the normal channels.
Do you know something we should investigate? Email info@donegaldaily.com in confidence.