FIRST WITH THE NEWS: FOR THE first time in its 33 year history, a person from outside of the county has been named the Donegal Person of the Year.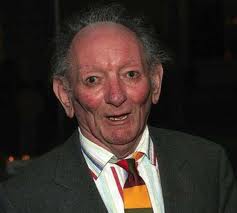 Playwright and author Brian Friel receive the award last night after it was announced at Foley's Pub in Dublin.
The Donegal Association in Dublin make the award each year to a person who has made an outstanding contribution to Donegal life each year.
And for the first time since it was launched in 1978, the award will went to a person born outside of County Donegal.
Friel, 82, was born in Omagh, Co Tyrone but moved to Muff in 1966 with his family before they eventually settled in Greencastle.
Much of Friel's work including the play and movie Dancing At Lughnasa are based around everyday life in Donegal.
Friel follows in the footsteps of many famous Donegal people who have won the award down through the years including goalkeeper Packie Bonner, singer Daniel O'Donnell, All Ireland winning GAA manager Brian McEniff and last year's winner Altan musician Mairead Ni Mhaonaigh.
A banquet to celebrate Friel's award will take place in the Burlington Hotel in Dublin in March.
A source close to the judges said the award-wining author and dramatist was a very popular winner of this year's award.
"Brian Friel may not have been born in Donegal but he is an adopted Donegal man. A lot of his work has captured everyday life in Donegal down through the years.
"He is a very deserving winner of the award and he was a very popular choice," said the source.
Ends