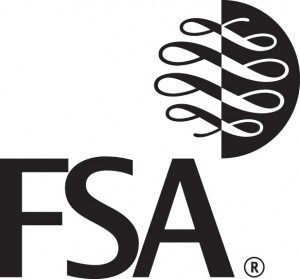 UPDATED: A SENIOR Donegal lawyer today warned investors in a scam Ponzi scheme to take legal advice – or face losing their money.
The lawyer spoke out as we revealed the that anti-fraud officers in the North have frozen assets and accounts worth an astonishing £6.8M (€8.1M)
Donegaldaily.com can reveal that the UK's Financial Services Authority has also been granted a restraining order preventing the crook behind the scam from continuing to operate his Ponzi scheme.
And we can now put a figure on how much the convicted fraudster managed to rake in from investors north and south of the Border….an incredible €17,500,000!
Yesterday we were shown documents relating the to the investigation and how the FSA in the North and the PSNI fraud squad are working to unravel the scheme.
A restraining order has been granted by a High Court judge allowing the FSA to seize the assets and prevent the crook from accessing cash or continuing to run any sort of investment scheme.
Cops and financial regulators here in the Republic and in Germany are on the trail of €12M in cash and assets.
We now understand that the crook attempted to siphon off the cash in €4.5M chunks, but the move was reported to the authorities by a concerned bank official.
A spokesman for the FSA in the North would only say: "I can confirm that we have frozen some assets and secured a restraining order."
Any monies seized would only be returned to investors once all the agencies in Ireland, the UK, Germany and Estonia were complete.
That, said the FSA source, could take months and perhaps a year.
Asked what advice he would give to Donegal investors, he said: "I would say they should seek legal advice as soon as possible and report any losses to the authorities."
He also suggested that anyone who didn't declare an interest, but had taken money out of the scheme or made a profit before the scam was uncovered could be prosecuted for earning cash from the proceeds of crime.
"That would certainly be the view in our jurisdiction," said the source.
Gardai will not comment while their investigations are ongoing, except to repeat that premises in the county have been searched and items seized.
However today a well-known solicitor familiar with the scam in Donegal told us: "Anyone who is waitng for another email promising the return of monies is potentially throwing this money away.
"My strong view would be that any monies that do exist are now in the hands of state agencies north and south and that is where investors should be concentrating their efforts for recompense."