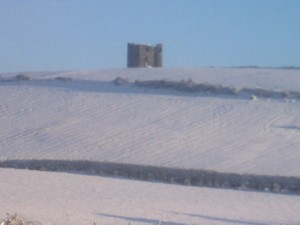 THERE IS another weather warning across Donegal this morning as temperatures plummet to -6C, leaving many roads covered in ice.
But that could be the least of our worries – more snow could be on its way at the end of next week with enough of it to again cause widespread chaos!
The cold nights are set to continue right though the weekend and up until next Wednesday – with a possibility of snow later next week if polar air once again comes down over the country.
Gardai are tonight asking motorists to take extreme care on the roads, particularly on rural roads.