SENATOR Brian O'Domhnaill has asked outgoing Minister for Health Mary Harney to demand answers from Sinn Fein Deputy First Minister as to why the Radiotherapy Unit at Derry's Altnagelvin Hospital will not go ahead.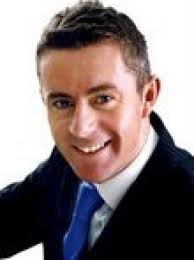 The unit, which was due to cater for up to 400 patients from Donegal when it opened in 2015, is now under jeopardy after it was claimed the cash is not there to operate it.
Reacting to the announcement, the Donegal South West election candidate said the Irish Government had agreed to allocate funding to the project and specifically to patients from Donegal.
And he fumed that Sinn Fein had a lot to answer for about the decision.
"The Irish Government has committed financially to this project on behalf of the people in Donegal. Therefore I am disappointed and angry at the news that the Stormont Assembly will now not commit to providing the running costs associated with operating the unit, which was originally due to open in 2015."
"I believe that all of the political parties in the Assembly have a responsibility on this issue and I am absolutely amazed at the efforts of Sinn Féin to distance themselves from this outrageous and unacceptable decision, when they hold the office of the Deputy First Minister and other Ministerial positions in the Stormont Assembly."
"The party seems to play the position of claiming credit for good news, while running away and blaming others for bad decisions. Their position has now been exposed, providing further evidence of the party's lack of credibility."
"You cannot keep talking out of both sides of your mouth on issues as important as cancer care. I believe that every political party holding Ministerial office in Stormont is to blame for this decision, which shows a lack of commitment to the North West."
"While I know that the responsibility for this project ultimately lies with the Stormont Assembly, I have asked the Minister Mary Harney to immediately discuss the issue with the Northern Minister for Health.
" I demand an explanation from the Sinn Féin Deputy First Minister Martin McGuinness as to why this project is in jeopardy," said Senator Ó'Domhnaill.
ENDS